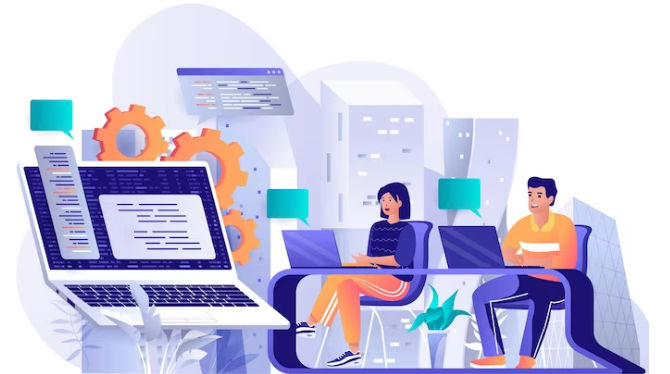 It's a universal truth that content is being produced at a phenomenal pace in today's world. According to a report by Statista, the amount of data and information generated is forecast to reach 180 zettabytes by 2025, which was only 64.2 zettabytes in 2020.
While data is essential for the operation of today's world, the current age of "information overload" has brought a variety of content management problems to organizations. Because there is so much content in this world, efficiently managing it becomes crucial to ensure the correct version of a document or record can be accessed at the time of need. An IDC report shows that 46% of employees can't find the information they need almost half the time.
This is where Enterprise Content Management (ECM) comes into the picture. Traditionally confined to the back office as an unstructured yet centralized way to manage content, ECM has evolved as a valuable tool for modern businesses to efficiently manage a wide variety of enterprise data. Let's dig deeper!
What is Enterprise Content Management?
Enterprise content management (ECM) is an umbrella term for the tools, strategies, and processes that enable organizations to efficiently manage the entire life cycle of their content, including documents, contracts, invoices, scanned images, and other vital business information.
Sometimes referred to as document management or records management, an ECM is designed to reduce risk, streamline business processes, increase productivity, and promote a collaborative culture that gets things done. It allows structured information to be shared across multiple teams or departments and does more than simply serve as a document management system.
Why Do Organizations Need ECM?
Over time, Enterprise Content Management has evolved as a valuable tool to keep up with the needs of digital transformation. According to a report from Zippia, companies that adopt digital-first strategies are 64% more likely to achieve their business goals than their competitors. As content fuels digital transformation, more and more organizations are turning to ECM to streamline their processes related to content services.
Today's ECM solutions leverage contemporary technologies like Artificial Intelligence (AI), Machine Learning (ML), Automation, and Cloud Computing to handle and access information faster and more accurately than ever. Organizations primarily adopt ECM solutions to improve overall business processes and deliver a richer user experience by saving time and money spent searching for files and handling inaccurate information.
Benefits of Enterprise Content Management
Implementing an ECM solution requires a considerable amount of time, money, and effort. However, successfully deploying the solution benefits your organization in several ways:
Reduce storage costs
Boost productivity and efficiency
Enhanced collaboration and workflow
Improve security and compliance
Reduce file redundancy
Improve information access
Automate business processes
Easy disaster recovery
Make better business decisions
The Five Components of ECM
As defined by The Association for Intelligent Information Management (AIIM) an ECM system is typically formed from five core components:
Capture: The first component, capture, is about bringing all your existing documents into the new ECM system, whether by scanning paper documents or importing electronic files to the system.
Manage: This is where you use the ECM solution to organize and structure content to ensure easy navigation, search, and retrieval.
Store: The third component focuses on securely storing the content throughout its lifecycle.
Preserve: Similar to the previous component, preserve backs up information that doesn't change often. This is like archiving documents that you don't need to access frequently.
Deliver: This component ensures the right people can access the documents when needed.
These components are the fundamental building blocks of an ECM solution that enable organizations to effectively manage their documents.
Key Features of an Enterprise Content Management System
Building on the core components, an Enterprise Content Management System brings together an incredibly versatile set of features to help organizations manage documents and content. These include:
Instant Document Capture:
The process of digitally capturing and importing data from printed documents into a centralized digital repository.
Secure Document Storage:
This involves storing and organizing data in a central digital repository to ensure it can be viewed and edited instantly.
Full-Text Search & Retrieval:
The ability to find any document quickly by using specific words or phrases included in their metadata.
Automation of Business Processes:
With automation, organizations can easily diagram the steps of business processes and automate them to save time and money.
Granular Document Security:
This involves restricting access to files and folders to protect them from unauthorized access or modification.
Seamless Integration with Existing IT:
The ability to integrate with existing IT infrastructures such as Email, MS Office, CRM, and ERP tools.
The Use of Artificial Intelligence Technology in ECM
Artificial Intelligence (AI) is one of the hottest technologies nowadays, and Enterprise Content Management (ECM) systems are not left behind in embracing this game-changing technology.
By "reading" the information in a document, AI takes ECM to the next level. Using AI-powered ECM solutions, companies can reduce their costs and processing times by 50%, making it easier and faster for users to manage and find relevant information. Some practical use cases of AI in ECM include:
Automatic Data Capture
Leveraging the power of AI, an ECM system can instantly identify and capture the most valuable information from PDFs, image files, or paper documents and convert them into highly structured, usable, and searchable data. For example, while scanning paper invoices, the system automatically extracts critical data such as invoice number, date, amount, and vendor name directly from the invoice.
Captured/Extracted Data Processing
An AI-powered ECM can even name and organize documents automatically based on predefined rules. It can analyze, validate, or enrich the captured data to ensure end-to-end process automation. For instance, it can use semantic analysis and natural language processing techniques to analyze captured data.
OCR Paired with Artificial Intelligent
OCR accuracy for basic software is around 98%, and integrating AI with OCR increases accuracy even further. With a deep learning algorithm and little to no human intervention, it automatically identifies and captures more accurate data by learning naming standards and template formats.
Auto-indexing
Using index values, an ECM system names invoices, saves them into the correct location, and routes them into their appropriate approval workflows. This not only speeds up the process of information capture but also reduces the retrieval time of documents in the future.
To Put It All Together
With the constant evolution of digital technology, content creation is at an all-time high, flooding organizations with unmanaged information that eventually hurts efficiency and productivity. In other words, in today's fast-paced world, managing information effectively is key to staying ahead of the game, and enterprise content management is the way to go.
If you already have an ECM solution, ensure it incorporates all the above-mentioned features. If you don't have one yet, it's time to invest in a robust ECM system like Docsvault to future-proof your organization. Contact us now for a free demo, or download the software to get a 30-day free trial!