Gramm-Leach-Bliley Act Compliance Document Management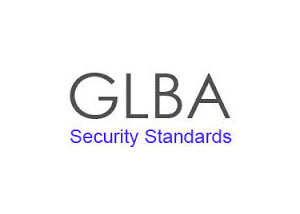 Gramm-Leach-Bliley Act states that customer data must be protected from any threats that could result in unauthorized disclosure, misuse, modification or deletion under any circumstances. This federal law was enacted in the United States to maintain privacy of customer's private information and is applicable for all financial institutions. Thus, an insurance firm wouldn't know about your mortgage amount or bank balance.
The Act consists of three sections:
The Financial Privacy Rule – banks, brokerage companies, and insurance companies must securely store personal financial information.
The Safeguards Rule – they must advise customers of their policies on sharing of personal financial information.
Pretexting provisions – to prohibit the practice of pretexting (accessing private information using false pretenses).
The Act also requires financial institutions to give customers written privacy notices that explain their information-sharing practices. Docsvault can help in meeting Financial Privacy Rule whereas the responsibility of other two rules lies solely on the firms' shoulders.
Data Security
Docsvault offers airtight security that ensures that customer information is protected from any foreseeable threats.
Email Notifications
Docsvault's instant email notifications alerts responsible persons whenever some sensitive documents are viewed, modified, exported or deleted in case an authorized user tries to breach the security system. This protects data even further.