Document Management Solution for Insurance Industry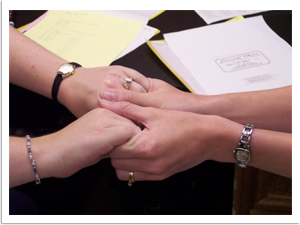 Insurance industry is a paper intensive industry.
No matter how big or small the size of the agency, they would find themselves with mammoth size data records accumulated over years
Insurance firms are responsible for taking care of quotes, applications, contracts, policyholder agreements, claim forms, PIP forms and HCFA forms, which means they have to handle a lot of sensitive documents, making management a challenge
What are the Challenges within Insurance Industry?
The biggest challenge insurance industry face is dealing with customers and mounting paper. In addition, they also have to improve their work processes so that they can run their business smoothly.
Customer Service and Satisfaction
Customer awareness has led to increased demands and pressures on insurance industry. In a customer-centric business like insurance, one has to give topmost priority to customers.
Improve Business Processes
The responsibilities of insurance industry includes sourcing customers, handling sensitive customer documents, maintaining records efficiently and be updated about customer's policy renewals, premium payments, etc. These varied processes make it very important to streamline every process within the agency.
Current Economic Scenario
For any business to grow in the current economic situation, one needs to offer excellent customer services while simultaneously cutting costs wherever possible and manage all tasks efficiently.
For insurance firms, incorporating software and technological solutions that allow them to smoothly communicate with potential and current customers, handle data efficiently, provide exceptional customer service and meet regulatory compliance is becoming inevitable.
How can Document Management Software help?
Most insurance agencies and firms are adopting insurance document management solution as a part of best business practices. Apart from the primary goal of managing documents, document management for insurance industry can help firms communicate with customers effectively, answer their queries instantly, streamline various business processes and keep themselves updated with timely alerts and reminders on renewals and other tasks.
Docsvault is one of the simplest, most affordable and flexible document management software that has been adopted in almost all industries, especially so in the insurance industry.
Docsvault: Super-Efficient Document Management Software
Docsvault, our smart document management software, is perfect for insurance agencies because of its pocket-friendly pricing and just the correct mix of features.
It can solve some of the immediate challenges of insurance firms such as providing better customer service, managing mounts of paper and meeting regulatory compliance. Its features such as email Integration, alerts/reminders, and fine-grained search can improve collaboration with customers and streamline various different processes within the agency.
Some of the key features of Docsvault for insurance document management are:
Batch Scanning & OCR
Batch scanning allows you to scan bulk documents and secure them in a safe vault giving you a paperless office. OCR add-on allows you to make your scanned images fully text searchable
Streamlines Insurance Work Processes
Docsvault's Electronic Workflow allows you to create, monitor, and edit workflows that replicate your day-to-day business processes. You can easily automate your renewal, binding, and filing processes and improve productivity and customer satisfaction.
Faster Signatures and Approvals
Docsvault's Digital signature module is designed to make sure your organization meets e-sign requirements. You can digitally sign your documents online from anywhere and ensure faster approvals.  Signature Requests allow your customers to approve and sign documents in seconds – No more printing, scanning, faxing, or mailing.
Document Profiling and Relations
Features such as document relations, notes, and document profiling allow you to organize your documents neatly so that when you need any information, you can get it instantly. The usual turn-around time of 24-48 hours waiting for information can be reduced to a minute or less as everything that you need is secured in a centralized repository available to all authorized users at the same time.
Document Profiling and Relations
You can set alerts and reminders on documents. So when you need to remind all your customers about their policy renewals, you can count on Docsvault to keep you updated. Docsvault will notify you (even email you if you want) so that you can call your customer to remind them about upcoming renewals. And the best part is you'll have all the details of the customer enabling you to answer their queries right away.
Other Benefits:
Saves time and makes you more resourceful

Allows you to cut costs on shipping, printing, paper and storage

Increases mobility and Speed in the Signing of Insurance Policies

Helps you retain customer data over years to meet regulations and maintain customer history
Thanks to Docsvault's audit system, now everyone in their office can find files and open files on multiple computers at the same time. They especially like how customizable Docsvault is. Now they can store multiple phone numbers, emails and other features in a central repository. This also makes it easy for them to make changes.