FDA Compliance Document Management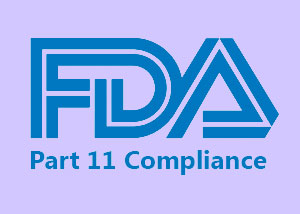 Food and Drugs Administration is one of the most important watchdogs safeguarding health, which is why it is very important to comply with it. Docsvault can help comply with some parts of Clause 11 that are pertaining to document management.
Audit Trail
Section 11.10(a) requires that audit trails that can be reviewed and secured against unauthorized access. Docsvault provides full audit trail of all actions within the repository that can't be accessed or modified by any user.
Preserving / Exporting Documents in Readable Format
Docsvault doesn't change the format of documents so that all your files are preserved as is and presented in human-readable format. This helps comply with section 11.10(b) of the FDA. This section also states that printable documents can be exported or printed as PDF. Docsvault offers PDF printing feature that helps convert all printable documents as PDF.
Security
Section 11.10(d) of FDA states that the system should provide robust security administration and authorization system for access. Docsvault provides user-based access and level-based security as well as maintains a record of users logged into the system and changes made in the repository which helps comply with section 11.10(e).
Records Retention
It is one of the most important aspects of FDA compliance. Docsvault offers this feature as well making it possible for you to comply with FDA.