Accelerate your Invoice Approval Workflow
Approve Invoice on the go!
In a standard business environment, the ideal time to process an invoice is 3-5 days. However, many businesses lose this edge and take weeks to process an invoice. The traditional approach of AP filing is paper-centric and error-prone as accounts payable teams manually route invoices for approval and file paper invoices in filing cabinets. Eventually, there are loads of papers to sift and sort through, which either results in misplacing invoices or late payments. In both scenarios, the ultimate processing cost increases while the business-supplier relation suffers.
Docsvault offers a rich set of features, a clean and simple user-friendly document management software with the additional bonus of inbuilt Workflow feature, which means we can use it right across the board without having to spend large sums on licenses — the money saved is being spent on frontline services rather than software.
How to streamline AP Invoice Processing?
The answer here is Accounts Payable (AP) Invoice automation. Docsvault's three-pronged approach of Accounts Payable invoice automation helps speed up filing, approval, and search, which leads to an efficient and seamless paperless accounts payable process. Invoices are scanned or imported to Docsvault repository and, in the process, are named consistently as per predefined rules. Invoices are then automatically routed for approval to the concerned employee. In the case of multi-step approvals, Docsvault's flexible AP approval workflows can be set to satisfy practically any routing requirements based on the invoice amount, the number of approvals needed, the funding source, etc. Timely reminder alerts, automatic escalations & delegations, and complete traceability make the invoice approval process highly efficient. There is no chance of losing an invoice, and there is greater transparency in the entire process.
For privacy reasons YouTube needs your permission to be loaded. For more details, please see our
Privacy Policy
.
I Accept
Key Benefits of AP Invoice processing with Docsvault
Improves productivity of accounts payable teams

Centralizes AP process between multiple offices

Digital signature adds authentication to process

Increases accuracy and transparency

Facilitates task delegation and improves accountability

Reduces physical filing costs

Improves processing and cash flow

Keeps suppliers happy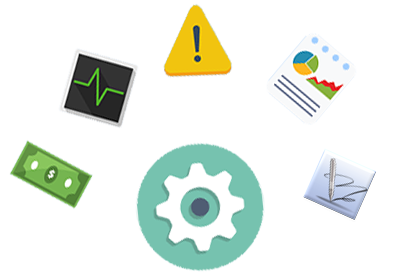 Take definitive steps to increase AP productivity. Contact us to see how Docsvault can help you streamline your AP invoice processing.