Easy Data Access (EDA) finds its main focus within the data management realm, specializing in paperless office solutions. Our incredibly simple and intuitive document management software, Docsvault, creates a system that organizes and secures documents scattered in ad-hoc storage facilities into one centralized, user-friendly repository. Docsvault allows individuals and organizations to not only organize and secure their documents, but also coordinate changes, control access, and retrieve documents quickly, ensuring that their intellectual capital is protected and productivity and efficiency are maximized.
We aim to fullfil distinct niches within the data management realm by offering state-of-the-art document management software and services that change the way companies use data and make it more
useful.
We have envisioned a better and a smarter work environment harnessing the power of computer software technology and coming up with unique solutions that make Docsvault synonymous with Document Management Solution.
We have always believed in delivering strong, infallible and smart solutions by overcoming our limitations to exceed your expectations
Our Location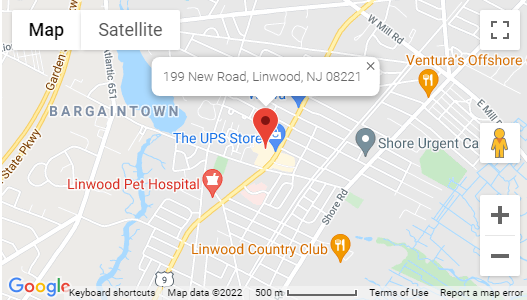 Located In New Jersey – The Garden State
199 New Road, Linwood, NJ 08221 USA
Phone: 1-888-819-3035
Web: www.docsvault.com
Docsvault: The Document Management Leader
Through research and development, EDA has been able to fulfill distinct niches within the data management area by providing high quality software and services at an affordable price. Docsvault provides intelligent and intuitive solutions to problems that average consumers and small businesses face. Though document management technology has been around for some time now, its immense price and challenging user-interface have prevented average consumers and small businesses from enjoying the many advantages and benefits that this technology can provide. Easy Data Access tried to fulfill this niche with Docsvault, an easy-to-use system that won't burn a hole in the pocket of a small business owner. Today, Docsvault has captured a fair share of market and is a leader in its own right.
There's a reason why big and small companies choose Docsvault for managing and securing their important documents. Over and above the full range of general document management features, Docsvault also offers many out of the box features. Docsvault has an edge over other document management systems because of its:
Successfully Providing Services across the Globe
Since 2003, Easy Data Access has been successfully providing document management solutions far and wide. Docsvault is already an integral part of more than 3000 organizations spread in over 30 countries. Some Docsvault users are:
Leading IT and computer businesses such as Ricoh Business Solutions, United States; Iris Wireless, United States; and Cable and Wireless SA Ltd, United Kingdom
Finance-related companies such as Bancroft Private Equity LLP, United Kingdom; DuKas Finance, Belgium; and Erste Group Bank AG, Austria
Consulting companies such as Faber Maunsell in Athens, Greece; Coulter Mapping Solutions Inc, United States; and Netplan AS, Denmark
Renowned names in hospitality and recreation industry such as SSP America, United States; Constellation Hotels, Australia; and Hotel Clarion, Sri Lanka
Educational institutions such as United Nations University, Japan; Mayfair College, Australia; Loyola University Chicago, United States
Government agencies such as The Environment Agency, United Kingdom; VITA, United States; and American Embassy, Paris, France
Medical and HealthCare services such as BJC HealthCare, United States; Carolina Orthopedic Surgery Associates (COSA), United States; UK Healthcare Department of Surgery, United Kingdom; Coburg Central Medical Clinic, Australia; Bilcare Technologies Singapore Pte. Ltd., Singapore