We work closely with different technology partners to provide a smarter work environment for our customers. Our technology partners enhance our total solution with their specific expertise and help us to come up with unique solutions that make Docsvault, intelligent document management software.
Microsoft
Docsvault is a certified Microsoft Partner. Docsvault is based on the Microsoft Windows platform and is developed using Visual studio and .Net technologies and supports Microsoft SQL Server. It is tightly integrated with Microsoft Office suite including Outlook.

SmartSoft Invoice
SmartSoft provides innovative solutions to automate the document scanning process and is compatible with Docsvault. It is an effective solution for data capture, process automation, image recognition, document classification, conversion and management. Read More

KOFAX
Docsvault is integrated with Kofax Express, a powerful, all-in-one batch-oriented document scan application capable of high-speed scanning with real-time image display, indexing, and bar code detection. It automates the process of indexing and tagging documents reducing the time and complexity to archive information. Data captured by Kofax Express can be easily imported into the Docsvault system for storage and archival.

Tracker Software
PDF-Xchange Editor & Viewer has been tightly integrated into the Docsvault software to provide customers with PDF document editing, viewing, mark up and annotations. Learn more about the capabilities of this integration at Docsvault built-in Pdf Editor.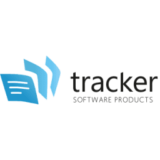 Transym Computer Services
Transym Computer Services is a leading provider of highly accurate and reliable optical character recognition (OCR) software. TOCR is designed with integration in mind and includes one of the most accurate multi-language OCR engines.

Fujitsu
Fujitsu Computer Products of America, Inc. is an established leader in the computer hardware industry, delivering innovative solutions and services that enable users to solve critical business productivity issues and streamline operations. Fujitsu provides cutting-edge solutions for business and personal environments, backed by a comprehensive portfolio of service and support programs. For more information about Fujitsu Computer Products of America, Inc. solutions and services, visit http://us.fujitsu.com/fcpa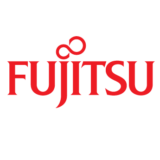 Panasonic
Panasonic Corporation of North America has provided the document imaging industry with one of the most complete professional duty scanner lines. Panasonic scanners have received industry acclaims for their overall complete package of features, functionality, innovation, and reliability. Panasonic's high-speed multiple feeder scanners are perfect for processing documents of varying size, thickness, and weight. Ranging from affordable color front office scanners to high-speed back-office workhorse scanners, Panasonic has given the document management community seriously well-engineered scanners for professional business applications.
Certified Models: KV-S1027C & KV-S1057C visit https://www.scantastik.com/panasonic-shoponline.html

Epson
Epson is a global technology leader dedicated to becoming indispensable to society by connecting people, things, and information with its original efficient, compact, and precision technologies. Epson offers a host of products that boast outstanding price-performance in the document scanning category. Makers of image capture and image output products – from flatbed scanners to document scanners – that are known for their high quality, functionality, innovation, and energy efficiency. Visit https://epson.com/usa