Document Management Solution for Hospitality & Recreation Industry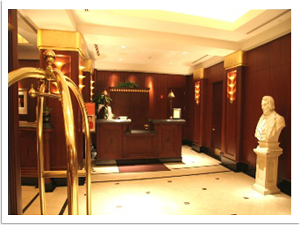 Hospitality is the most exciting, dynamic and busiest industry of all. It constantly involves walking on a tight rope, balancing between providing state-of-art facilities to customers and keeping an eye on costs.
The varying demands and quirks of guests, controlling expenses and managing all other responsibilities can be taxing for even the most skilled manager.
In fact, it takes much more than a good manager to bring order in the chaotic world of the hospitality industry.
What are the challenges within hospitality industry?
Every industry has to face its own set of challenges. While some of the challenges may be similar in all organizations, some of them are specific to the industry. Here are some top challenges faced by the hospitality and recreation industry.
Chaos and Mismanagement
Chaos and mismanagement are inevitable throughout the hospitality and recreation industry because of the nature of their business. Too much paperwork, poor workflow, and decentralized system result in loss and mismanagement of information. Centralizing all documents and improving workflow can increase efficiency and allow hotels to stay competitive.
Too Much Paper
Some of the typical papers handled in the hospitality industry on a regular basis are operating sheets, employee applications, employee records, supplier invoices, cash receipts, and sales reports. These documents are scanned and emailed, faxed, or sent via courier to the headquarters for approval, retention, and reconciliation purposes
Apart from these paper documents, there are many more electronic files such as MS Word, Excel, and images to be handled. The solution to all these problems lies in incorporating a simple technological system that is affordable, provides cost savings, simplifies workflow, and brings order in chaos. And Document Management System is just the answer.
How can Document Management Software help Hospitality & Recreation Industry?
As opposed to what the name suggests, Document Management Software does more than manage your documents. It provides a platform for organizing, securing, sharing and retaining your valuable data, so that you don't have to worry about losing information ever again.
Read more about our award-winning Hospitality Document Management System.
I like functionality and value of Docsvault for active files. I can find several programs that will catalog all of my files, but none can do what Docsvault does at this price point.
Docsvault: Highly Flexible Hospitality Document Management Software
Docsvault is an incredibly flexible Hospitality Document Management Software that can be customized to suit all the document management needs within the hospitality industry.
Some of its immediate benefits are: fewer papers to store; lesser space needed to store paper documents; quick access to information, which cumulatively amounts to more time for productive activities and less worry about losing valuable data.
Docsvault has a wide variety of features, which can be useful in a broad range of industries.
Some features are more beneficial than others depending on the industry. Some of the key features, which can be useful in the hospitality industry, are:
Centralized Repository
With Docsvault you can create, save and import all kinds of documents and store them in a centralized location. This means you don't have to search for information in various locations; all your important documents will be safe and quickly accessible in Docsvault. You can retain records for regulatory compliance and future reference without occupying extra land space
Integrated Scanning
Docsvault makes scanning documents a breeze for a truly paperless office. You can also set document profiles for all your scanned documents, so that you can organize and retrieve information efficiently.  OCR add-on allows you to create searchable PDFs, so that you can find valuable information quickly. Quick access to records and papers results in improved efficiency and better customer services.
Simplified Workflow
Docsvault provides a cost-effective and faster alternative to traditional methods of sending documents such as shipping and courier for review, approval, reconciliation and retention. It can help connect remote offices, so that you can share documents, route tasks and send documents as quick emails, thereby improving workflow and cutting costs such as shipping, printing and paper.
Other Benefits:
Reduces clutter resulting from too many papers and bills

Saves cost by eliminating the need to store records

Simplifies workflow and improves collaboration

Organizes and secures valuable data

Instrumental for regulatory compliance

Doesn't require strong technical skills