Microsoft Teams Integration
Microsoft Teams is becoming one of the most used collaboration tool across the globe. Docsvault's integration into MS Teams allows you to share and collect information within your organization directly to and from the Docsvault repository.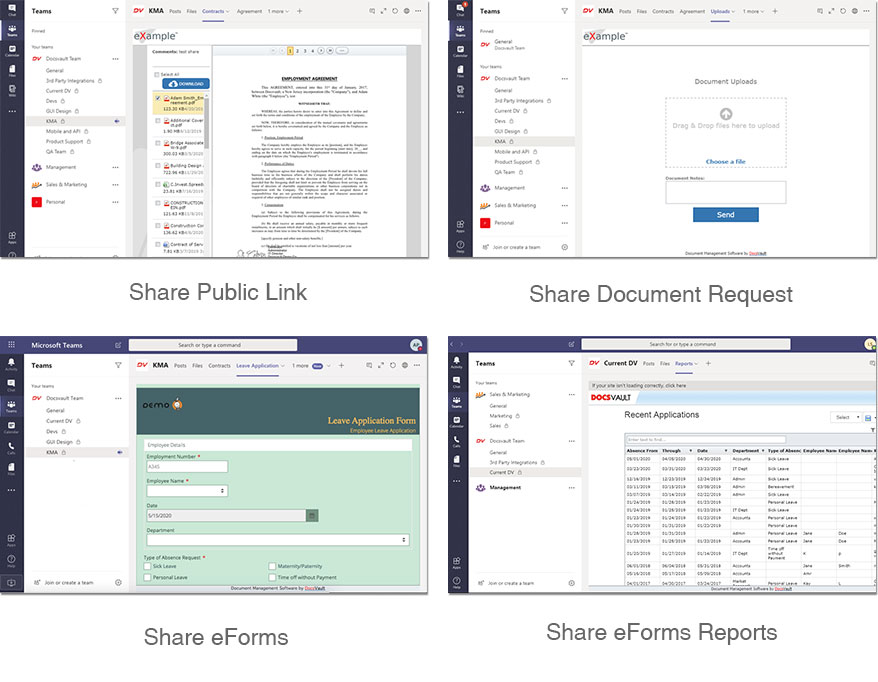 You can now share your Docsvault documents and e-forms in Teams channels so users can collaborate on important documents from within Teams directly. Your team members can submit Leave Applications, Purchase Authorisations, Expense Reimbursements, etc. without leaving Teams. This means more time saved and greater efficiency at your workplace.
Fast Facts
Share as many documents as you want
Add Forms or documents to any channel or chat
Easy access to Docsvault resources for all team members