Legal Document Management Solution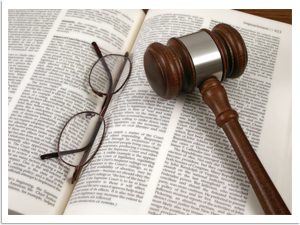 Legal industry is an information-driven field.
Apart from handling confidential client data, legal professionals have the responsibility of juggling multiple tasks and cases, which requires constant collaboration.
Legal professionals have to spend significant time on a regular basis reading statutes, agency rules, court decisions, zoning laws, and other regulations to stay abreast of changes.
Most importantly, they need to store all the client data and research work in such a way that it is secure and easily accessible.
What are the Challenges within Legal Industries?
Legal industry is not only challenging but also demanding and dynamic, making it important for the law firms to stay constantly updated. Here are some top challenges faced by the legal industry.
Security
Legal firms handle sensitive documents such as agreements, case files, pleadings, evidential records, and contracts that are time-sensitive and confidential, requiring a high level of security. Lack of security can lead to leakage of sensitive client and case records, leading to humiliation and even loss of clientele.
Workflow and Sharing
Legal documents have to be assessed, accessed, and distributed to clients, associates, and to other branches, which means they have to be shipped, emailed, or faxed, making sharing complex and expensive.
Research 
Legal professionals have to research and refer to legal documents and clauses for which they have to devote a major chunk of their time.
It has become crucial for all legal firms to incorporate software and technological solutions, so that they can offer clients more for less, stay abreast of changes and collaborate without bearing additional costs. Document Management Software can help them do all that, plus some more.
How can Document Management Software help?
Document Management Software is instrumental for growth and organization throughout all industries, but more so in the legal industry. This is because, legal firms send and receive so many documents, exchange information constantly and collaborate with so many people throughout a typical workday, that implementing Document Management System becomes inevitable.
Our award-winning Legal Document Management System, Docsvault, can cater to all big and small document management needs within the legal industry, allowing legal firms to operate at an optimum level.
Docsvault: Favorite Document Management Software within Legal Industry
Docsvault is a highly favored Document Management Software within the legal industry.
Apart from its immediate benefits such as securing sensitive data and confidential documents in a centralized repository, Docsvault has a variety of other features that can be useful in the legal industry.
Some of the key features of Docsvault, which are of utmost importance in the legal industry, are:
Secure Repository
With Docsvault you can secure all confidential documents such as agreements, client records, complaints, motions, interrogatories, evidence documents, and contracts in a centralized location. You can also ensure that only authorized people can access certain documents in your repository. This means your confidential data is safe and so is your reputation and client base.
Automate Document processes
Lawyers spend about 50 percent of their time on administrative tasks, such as reviewing and drafting documents. Docsvault's Workflow Management automates important document assembly processes such as the review and approval of contracts and other legal documents. This way, firms can significantly reduce the number of time lawyers spend ­­on these non-value-added tasks.
Case Management everywhere at anytime
Law firm users can access their documents anywhere they go, using Docsvault Web Access technology to centrally store and manage all necessary files into one easy-to-use location. Whether at home or on the road, having total access to the data plays an important role in the productivity and maximum utilization of time. Web-based access enables you to always stay connected with colleagues and clients.  Lawyers can easily access the most current document version from mobile devices as well.
Other Benefits:
Integrated with MS Office and MS Teams

Public Share and Document Request Links

Allows to keep tabs on users with audit trail

Backup and restore facilities help preserve crucial data

Version control allows you to retain unlimited versions of documents
Simplicity and familiarity of Docsvault interface makes sense. It uses a logical setup for the files, folders and cabinets.