Transportation Document Management Solution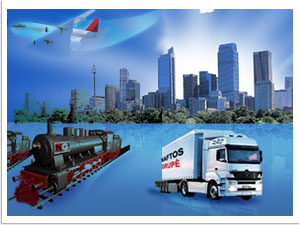 The 3 main issues in transport and logistics services are meeting ever-rising expenses, regulations in the "environmentally-friendly environment", and tight deadlines.
During the economic crisis, many types of transport and logistics companies had to close down due to capacity shortage and the inability to meet driver hours-of-service regulations and safety initiatives like CSA 2010 (US).
What are the Challenges within Transportation Industries?
Lack of Integration & Collaboration
Unlike other companies, the transport industry is most chaotic because they have fleets and fleet managers spread over in various local destinations, in case of large companies, even in international destinations, which makes integration a grueling process.
Balancing costs and capacity
High transportation costs due to the ever-rising price of fuel and taxes as well as the inability to enhance work capacity have drastically affected the transport industry.
CSA 2010 Regulation (US regulation)
FMCSA's Compliance, Safety, Accountability (CSA) program -The CSA scores for a private fleet, for carriers, and operators are updated monthly. These scores are based on results of Unsafe Driving, Hours of Service (HOS), Driver Fitness, Controlled Substances/Alcohol, Vehicle Maintenance, Hazardous Materials and Crash Indicator. UK and EU companies have to meet VOSA Rules on Drivers' Hours and Tachographs. These regulations make it difficult for companies to grow.
How can Document Management Software help?
While specialized software solutions are available for transport companies, these solutions answer only one or two issues. Document management solution, on the other hand, offers respite to several problems simultaneously.
Document management software allows documentation of all important records such as safety check records, drivers' licenses, documents pertaining to accidents, legal prosecution documents, contracts, invoices, so on and so forth. Besides, it offers powerful features such as automated workflows, built-in reports, records retention, email notification and alerts, security, and many more that enhance efficiency, security and ensures a quick return on investment.
Docsvault: Single solution, multiple uses
One thing that differentiates Docsvault from other solutions is the fact that it caters to all the needs of an organization. Its single-point solution for all document management, sharing, security, and project/task management ensures you don't need to invest in various software solutions.
Most importantly, it has a simple Windows-like interface that users find easy to use. Plus, you don't have to invest in training as all the features require a minimum learning curve. Power-packed with features, Docsvault comes in 2 editions – Small Business Edition and Enterprise Edition – which means domestic as well as national and international level transport companies have a package meeting their needs within their budget. Here is a brief outline of some of the important features that can help transport and logistics companies.
Docsvault: Favorite Document Management Software within Transportation Industry
Some of the key features of Docsvault, which are of utmost importance in the Transport industry, are:
Immediate Access to Information
Unorganized filing cabinets and paper-based storage make it nearly impossible to locate the information you need in a timely manner.  Document scanning improves information search by digitally storing data on a secure server. On the go, your drivers can easily capture and upload documents in a centralized repository using the Docsvault Mobile app, so you never miss out on important documents again! This also means that you can instantly access your data and serve your customers from anywhere, at any time. With simple keyword searching, you have immediate access to invoices, driver records, and more, and can accomplish your tasks faster and more efficiently.
Process Automation
Docsvault's Electronic Document Workflow helps in streamlining your transport workflow automation. Right from the transport proposal to the invoicing approval process, correct processing of these documents is vital to prove the delivery of products is made to the correct person, at the right address, and on time. Docsvault's Digital Signature Integration with workflow speeds up the process by signing documents online which reduces turnaround times. It increases productivity as less time is spent on document processing and signing logistic contacts.
Data Collection Automation.
Web eForms help users to easily create dynamic forms to collect and synchronize critical data from the field to the office.  Drivers and field workers can complete forms and upload necessary documents to instantly share data with office employees, which are automatically imported into Docsvault.  Docsvault Web eForms also help employees to collect information from customers such as transport and quote inquiry, feedback, complaints, etc.
Regulatory Compliance
In order to ensure compliance with Federal Motor Carrier Safety Administration (FMCSA) requirements, our transport document management solution with workflow automation ensures that all business documents such as vehicle registration, driver records, compliance, and quality assurance documentation are captured and instantly available on a secure basis.  Our solution can even provide email reminders to let you know certifications or licenses that are about to expire. You can then act to renew them before your business falls out of compliance. It also helps transportation & logistic companies to prepare for audits with accurate, accessible and organized information securely that can be accessed remotely using a web browser and mobile app.
Other Benefits:
Eliminates storage and courier costs by scanning and electronically routing client information

Provides various audit processes and reports

Decreases processing time and costs and enhances customers' experience

Tracks vehicle and driver records to ensure safety and compliance on the road
Simplicity and familiarity of Docsvault interface makes sense. It uses a logical setup for the files, folders and cabinets.