Accounting Document Management Software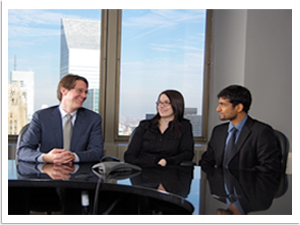 Public accountancy firms forms a core part of finance industry. They vary in size from one- person firms to huge firms that dominate the financial sector.
These firms are responsible for taking care of sensitive records, tax returns and financial statements of clients, which means they have to handle a lot of sensitive documents, making security and management a challenge.
What are the Challenges within Public Accountancy Firms?
Some of the leading challenges in all firms today are security and meeting regulatory compliance. However, these become more important for public accountancy firms due to the nature of their work.
Security
When your business involves taking care of client's sensitive records, it goes without saying that security is your top priority. Public accountancy firms are no different and security is their highest priority.
Regulatory Compliance
From internal controls to training, all areas under financial institutions are under strict scrutiny of federal and state watchdogs, making it a key issue.
Streamlining Process
The responsibilities of public accounting firms include but are not limited to providing auditing services, tax preparation, business consulting services and family office services. These varied processes make it very important to streamline every process, so that everything can be quickly retrieved.
It has become important for public accountancy firms to incorporate software and technological solutions that allow them to retain client records and communication and meet regulatory compliance with the aim of preventing financial crimes and frauds. It can also allow them to offer timely, clever and effective solutions to clients, so that they can succeed in their business.
How can Document Management Software help?
Document Management Software is a must-have technological solution throughout all industries and public accountancy firms are no exception. These firms have to communicate with many clients, answer their queries, handle sensitive client documents and cater to their various accountancy needs throughout the day, that using Document Management System becomes unavoidable.
When looking for simple, intuitive and affordable accounting document management software, look no further. Docsvault with its simple interface and incredibly cost-effective pricing can be easily incorporated in your firm with no trouble at all.
Docsvault: Incredibly Sharp Document Management Software
Docsvault, our sharp accounting document management software, is perfect for public accountancy firms because of its pocket-friendly pricing and intuitive features.
It can solve some of the immediate challenges of accounts firms such as security and meeting regulatory compliance. Its features such as email Integration and setting document relations can improve collaboration and streamline various different processes within the firm.
Some of the key features of Docsvault, which will be helpful in public accountancy firms, are:
Batch Scanning
Batch scanning allows you to scan bulk documents and secure them in a safe vault. OCR add-on allows you to make your PDFs searchable. Docsvault also offers robust capture features such as real-time image viewing, predefining different types of scan criteria suitable for different jobs, JPEG, flexible document separation and post-scan tools to improve image quality.
Streamlining processes
Features such as document relations, email integration and document routing and task allocation allow you to streamline various processes and effectively communicate with clients and partners. Docsvault can not only help you streamline and manage documents but also manage document tasks.
Security
Docsvault provides industrial-strength security to all your documents and can even save important email communication with clients for regulatory compliance and e-discovery purposes. You can also set user groups that can or cannot access certain client records and documents.
Other Benefits:
Brings chaos under control by managing documents and streamlining processes

Allows you to send documents as quick email without leaving Docsvault

Backup and restore facilities help preserve crucial data
Using DocsVault has allowed me to do the work of 3 people while saving time and money. Thanks to DocsVault I'm more organized and profitable then ever. Add to that the best customer service ever and you have a product that is perfect for any business