Document Management Solution for High-Tech and Telecommunication Industry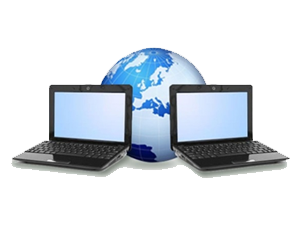 In today's fast paced world, technology/telecom industry needs to innovate continuously, expand globally and manage costs wisely.
To keep their competitive edge, it is very import for these firms to lower costs in order to improve capital, invest in R&D and keep existing customers happy.
This creates enormous need for successful organization, communication and management.
What are the Challenges within IT & Telecom Industries?
Over 90 percent of an organization's records and documentation are in electronic form. Electronic information can reside in many forms and a variety of storage media from Wide Area Network to Smart Phones. Managing this information is a big challenge for organizations.
Document Control and Organization
Electronic documents are very mobile. They can be easily distributed to a vast number of people and stored in multiple versions and locations. As a result, it becomes difficult to manage, control and locate these documents.
Communication and Customer Service 
For any business to grow in the current economic situation, one needs to improve their communication not only within but also outside the organization. Effective communication can help improve loyalty within the organization and expand customer base and sales
Product Innovation 
IT and telecom industry thrive on product innovation and differentiation. To cultivate an innovative environment, these organizations need to employ proper tools that can map out progress and updates.
The most logical solution to a lot of problems in technology or telecom industry could be getting software that could centralize all data for quick and improved analysis and provide better document management.
How can Document Management Software help?
Document Management Software is a must-have technological solution throughout all industries and public accountancy firms are no exception. These firms have to communicate with many clients, answer their queries, handle sensitive client documents and cater to their various accountancy needs throughout the day, that using Document Management System becomes unavoidable. When looking for simple, intuitive and affordable document management software, look no further. Docsvault with its simple interface and incredibly cost-effective pricing can be easily incorporated in your firm with no trouble at all.A 360-degree document management software that incorporates document management, email management and records management features can help telecom and IT industry to a significant extent.
Today, IT & telecom document management software can do much more than managing and archive documents. It can help add on to research through information gathering and management, collaboration and knowledge sharing.
Docsvault is one such comprehensive document management software. Docsvault offers a host of features such as automated workflow, auto email capture, and sender, comprehensive search and versioning. What's more, it is available as online as well as a desktop application and can be integrated with 3rd party software.
Docsvault: Making Work Easier
Docsvault is basically a software solution that takes care of all the big and small mundane jobs for you, so you can take care of all the important tasks. From capturing all your data and managing it effectively, keeping your documents safe, managing your tasks and emails to logging all important events on your information, Docsvault works hard, so you can work smart.
Let's see how Docsvault features can ease some of the challenges of the Technology and Telecom industry.
Capture
Docsvault can capture data from various sources and store it in a centralized location for easy organization and management. This system makes document preservation, review, process, and approval easier, allowing important documents to be better managed and used.
Document Profiling and Relations 
Document profiling allows you to organize your documents neatly so that when you need any information, you can get it instantly. The usual turn-around time of 24-48 hours waiting for information can be reduced to a minute or less as everything that you need is securely stored in a centralized repository available to all authorized users at the same time.
Manage Requests with Workflow Management
Docsvault offers an automated platform to IT administrators to collect requests, information, routing them, triggering alerts, and much more. With the Web eForms tool, employees have access to a streamlined portal for submitting technical and support-related requests forms. IT administrators handle the business processes by tracking progress and communicating with each other with Automated Workflow.
Increase process efficiency
Docsvault's Digital Signatures reduce the time, costs, and resources associated with typical wet-ink signatures, in high physical prone industries like IT & telecom. Authorized users can digitally sign change requests, service requests,s, and agreement documents and bring efficiency to the approval process. Most notably, Digital Signatures guarantee the privacy, integrity, and authenticity of organizations and customer's data.
Other Benefits:
Saves time and cost spent on doing mundane jobs

Improves customer services and relations by answering their query within few seconds

Eliminates manual paper trail that are slow and error prone

Reduces customer churn with faster access to better quality customer information

Manages records with high security and traceability and automate records retention ensuring regulatory compliance
When you are managing a small business, it is all the more important that your documents are organized and easily retrievable. Docsvault is easy on the pockets and answers most needs of small businesses.