Today manufacturing companies face the utmost global competition. Like new machines, materials, and processes implementation, one has to upgrade the document management technology to prove the operational excellence and meet ISO standards. Docsvault, the leading manufacturing document management software will help you do just that!  It automates and manages document control processes, eliminates paper processes, and can greatly increase company-wide efficiency.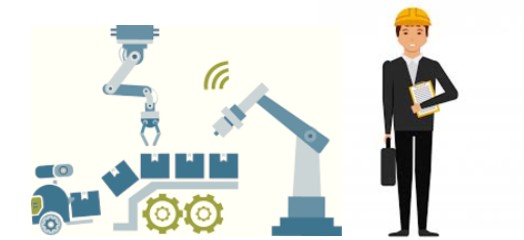 ISO Compliance Document Control System
Docsvault provides a comprehensive set of document control capabilities for organizing and managing all quality documents, such as Standard Operating Procedures (SOPs), policies, and work instructions with complete version history, CAPA procedures, non-conformance reports, forms and more in a centralized repository.  A single, cohesive system for all documents makes the search for and the retrieval of documentation easier for auditing. It also ensures that only the current version of the document is available to users. In addition, there are a number of change control features (such as document notes, version history notes, comments, built-in annotation capabilities, etc) that help in tracking the changes that occurred in documents.
Improve Approval Processes
The timely approval of SOPs is very important.  Automating the routing and approval of documentation using Docsvault Workflow Management helps in reducing the document review cycle.  With Docsvault, company-wide policies, SOPs, and other documents that require inter-departmental collaboration can be managed electronically by routing documents along a predefined workflow.  Automatic actions can be even set on overdue tasks. In addition, the completion of one workflow can trigger another dependent workflow which gives the manager more control and reduce cycle time by prompting users immediately when a task has been completed and another task needs to be initiated.
Automating Quality Processes
Docsvault also provides for the automation of quality processes, like CAPA, non-conformance, customer complaints, and more. These processes which are often form-based and unique to a department (i.e., leave application forms for HR, purchase request forms, etc) can be designed using Docsvault eForms add-on and automatic document workflows can be triggered on form submission – all under one secured document management software Docsvault.
Digital Signature for faster Approval and Quality Process
While Docsvault replaces the paper form and manual document approval process to the electronic one, the same goes for document signing.  In a manufacturing environment, any new version of an SOP must be authorized with a supervisor's signature. Similarly, when new employees access and read training manuals, quality managers must be able to prove that they have done so. With integrated Digital Signature capabilities with workflow approval, the system can capture proof of authorizations and completion of the quality processes. 
Signature Requests is a web-based electronic signature solution that allows organizations to easily collect signatures from customers or other business associates. It cuts down delays and improves user experience.
Highlighs 
Document Control and Collaboration: Docsvault tools such as Version Control, Security, Audit Trail, and Alerts & Reminders avoid conflicts, data loss and control the quality.
Compliance: Docsvault supports lean manufacturing practices and quality management programs that ensure efficient and ISO-compliant processes.
Integration with third-party software: Docsvault's seamless integration with 3rd party applications using REST-based APIs allows smooth flow of data ensuring speedier completion of tasks.
Anywhere Any time Access: Docsvault's Remote Access offers great flexibility to the users when collaborating on projects with team members who are on the go or located remotely.
Secured Document Collaboration with Clients: Docsvault Public Share links and Document Request link allow you to create a link to share and request documents with your clients for better business communication.
Organizations Served: