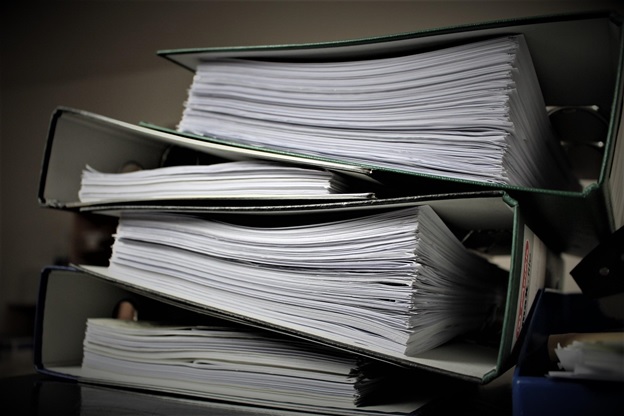 From tax documentations to sales records, documents are the lifeblood of the company. Proper storage, categorization, and use are only some of the requirements that companies and their leaders need to meet to take advantage of what these documents say and represent. Most organizations store their documents in various locations. It may be in a vault, filed by type, or even in their office drawers, haphazardly thrown. In the new age, there is a new type of document management, and it involves the use of technologies such as cloud storage, web-based deployment, and automated workflows.
The use of technology in this seemingly simple but essential business process makes it clear that organizations have begun to make advances in paper documents. Specifically, paper documents are slowly becoming obsolete what with the rise of the usability of online tools for accessing and managing online documents and even incorporating e-signatures. Document management systems offer undeniable abilities from managing workflows to securing documents. The benefits of a document management system are enough to entice companies to employ such a platform. However, if you're still unsure about its value, then these top 6 latest trends in document management system might just convince you that the future of companies likely involves the help of this platform.
1. Cloud Storage
A report from Statista revealed that 2021 would see more than $170 billion go to the cloud services market. While 2019 is the year when the adoption of technology in the business setting increased, the subsequent years are expected to establish this process as an essential part of handling and managing operations. This trend in cloud services is triggered by the fast-paced migration of company files and data from on-premise servers. For document management systems, cloud services are essential in providing a platform that will allow its users to quickly access their documents, easily add notes to identify one from another, and accurately categorize each file according to its contents. These features are precisely why the best document management software has gained and will continue to gain a longer client list for as long as cloud services are in demand – a condition that is expected to continue at least until 2021.
2. Mobile Access
Aside from cloud services, document management trends 2020 also reveal that mobile access is among the features that will propel these systems to success and profit. Among the many selling points of document management systems is the ability to access their documents anytime, anywhere with the help of their mobile phones. This selling point is significant because the latest and upcoming trends in technology do reveal that the improvement of smartphones has resulted in the rise of mobile workforces. People have come to realize and acknowledge the importance of having the necessary information available as soon as they need it. Considering how documents are often lost or forgotten during crucial moments, mobile access only adds to the appeal and value of document management systems as smartphones with Internet access continue to enter the market.
3. Affordability
Another latest trend in document management systems is the increasing, albeit relative, affordability of these platforms. With many different types of document management systems that continue to infiltrate the market and stand on even footing against the competition, it is expected that the coming years will introduce more options with an affordable price tag. Considering the expected colossal growth of the document management systems market, as mentioned above, the most strategic option of companies and developers is to drop the price without sacrificing its features. Many developers have recognized the validity of this strategy, and as a result, many document management systems and its costs can be tailored according to the needs of the clients. The result is a cost-effective platform that has the potential to increase the company's ability to achieve a return of investment.
4. Cost Reduction and ROI
The fourth latest trend in document management systems comes in the form of cost reduction and the platform's ability to maintain the return of investments. Much has been said about the potential of document management systems in cost reduction, but it was only this year when the benefits were realized. From reimbursement applications to budgeting receipts, document management systems have seen an upward trend in terms of the company's ROI, especially considering the cost that was paid for this solution. As a result, this benefit also provides not only an added bonus but also one that has been acknowledged by market research. As more digital documents are made and stored online, cost reduction and ROI as a result of document management systems are expected to continue its upward movement in the next five years.
5. Collaborative Work
Document management systems are also implicated in the latest trends that were observed in terms of collaborative work. Beyond managing the storage and profiling of digital documents, this platform is also capable of streamlining collaborative work through workflow automation that allows for document tasks to be prioritized, assigned, and monitored. Furthermore, having a document tracking system provides teams with the opportunity to reallocate the time normally used to find the document to more critical processes, such as brainstorming. These abilities of document management systems cater very well to the observed increase in the value of collaborative work. When more employees, whether remote or on-site, are assigned to an overall task, documents are one of the top challenges that these teams face. As such, document management systems are forecasted to have a successful and valuable standing in the future of business as the continued emphasis is placed on collaborative work.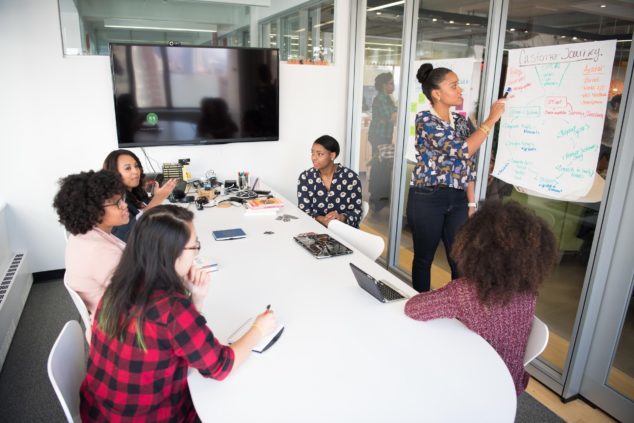 6. Security and Compliance
Increasing security and compliance standards and regulations is the sixth trend that was not only apparent in the last decade but is also expected to be seen in the next 10 years. This trend comes in light of the risks associated with technology. These risks can include hacking, security breaches, and even unencrypted confidential documents. The consequences of being vulnerable to these risks can range from the destruction of a company's reputation to client harm. As a result, regulations have been implemented, compliance is now expected, and security has become even more necessary. This trend has caused the value of document management systems to rise, particularly for those that offer top-of-the-line security features. It should also be noted that another trend significant to this case is how document management systems are increasingly being held at higher standards, given that this solution in itself is made possible by technology.
The Future is Digital
Given the latest and upcoming trends in document management systems and the factors that impact their value, it is apparent that the future involves the use of technology for a seemingly tedious and menial task as the management, storage, and use of documents often is. The combination of these trends not only emphasizes the role of these platforms in business operations but also provides a solution to the challenges that companies face. If these trends have established the value of document management systems for you, then the next step you need to take is to find the best software for you and your needs.
Docsvault is a complete Document Management Software that allows you to not only digitalize your documents but also centralize, manage, and secure them.  Docsvault helped the Accounting & Finance sectors meet their document management requirements. To move forward is to acknowledge that technology is how your company can compete in the digital era.