Break Habits, Bridge Gaps – Two Steps Towards Document Compliance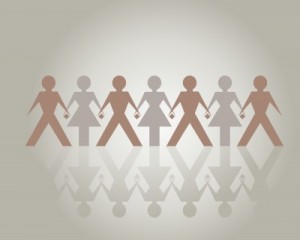 AIIM President John Mancini said in a radio interview that the electronic records management activities undertaken by federal government agencies are not up to the mark. Sadly, this phenomenon is not restricted to government agencies; some corporate firms and private companies too are culpable for it. Here are some tips to tackle this problem and improve electronic records management in your workplace:
–        Break the Old Habit
Old habits die hard. It is very difficult to change one's habit and if the habit of an entire team or staff is to be changed, you may even liken it to a massacre. However, it would be wrong to say companies are not open to changes; companies keep adopting new practices to improve productivity at work, but the same practices may become ineffective with the advent of new and better technology.
For instance, the companies that started by breaking their traditional habit of maintaining paper records and transitioned towards electronic records, their records policies were still governed by old habits. Their electronic records were scattered everywhere, there was no centralized system to improve collaboration and sharing and they were still using outdated methods to send, review and retain documents.
The end result: chaos and compliance issues. The realization came late in most companies but they finally opted for electronic records management system. This was their first step towards breaking the old habit. Docsvault provides a centralized storage system that enhances search & retrieval, records retention and sharing & collaboration. This not only increases productivity at workplace but also improves compliance.
–        Bridge the Gaps
In most companies, there is a big bridge between people and technology. Very few IT professionals and senior staff members are trained to know them inside out of a system. A comprehensive document management system like Docsvault offers a wide set of document management features – and most end users are not aware of them. This restricts them from making optimum use of the software.
Companies must understand that without proper training and introduction of software, it is impossible to bridge these gaps. Make the staff realize the full potential of Docsvault, don't just tell them but also show them how it can be used, and how will it help them.
Also, it is very important to combine people and technology. There is no technology without people. Some automated systems stress on reducing the human factor. However, for an ideal growth environment, it is important to adopt 'human technology'. Let the onus of responsibility lie on people as well as technology – this way people will feel responsible and important, not mere cogs of a system.
Once they have imbibed the importance of records retention and regulations, you can have a smarter mix of people and technology in your organization. This will surely give your company an edge over other companies who put more stress on technology than people.