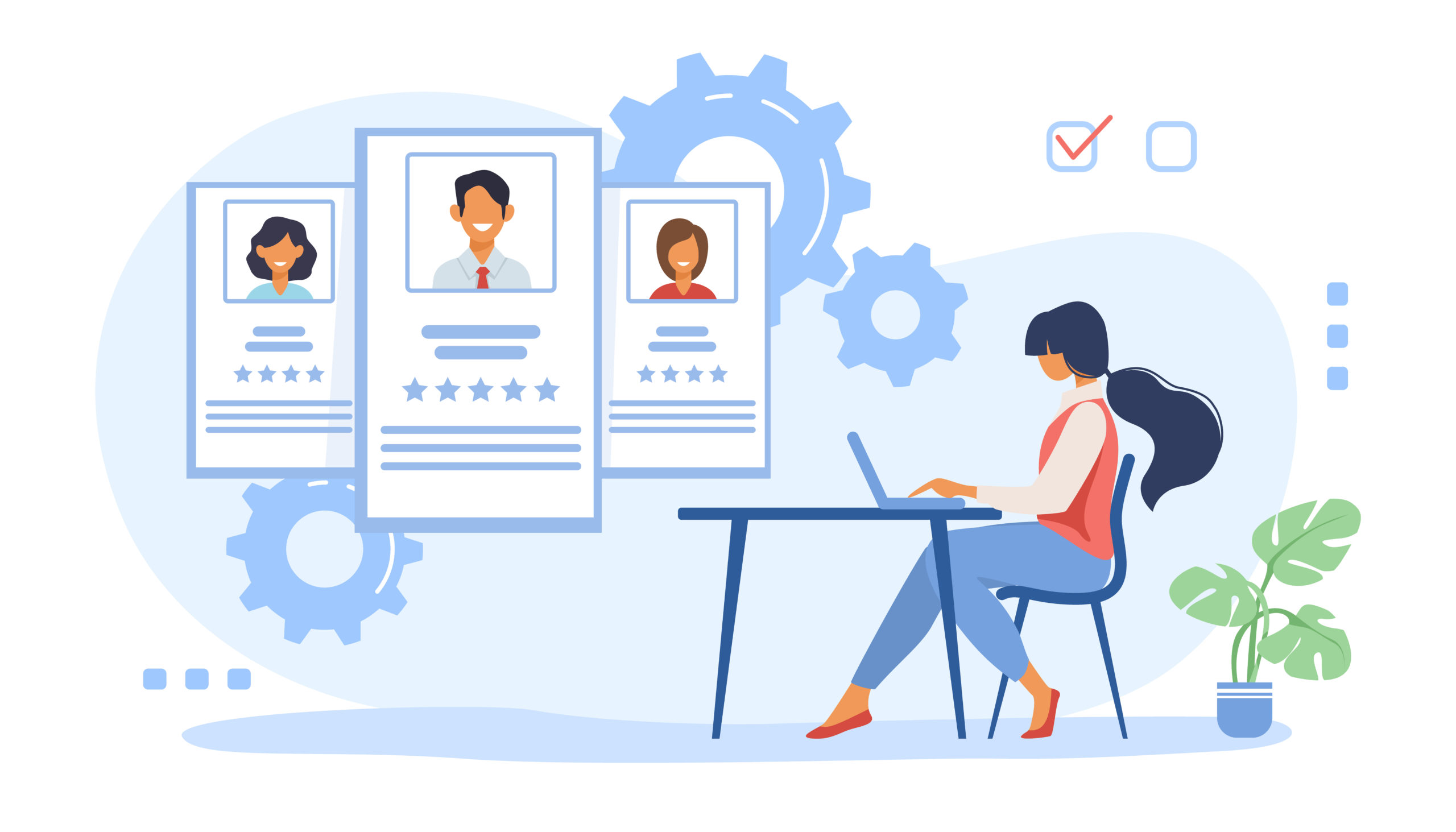 The human resources field is one of the oldest professions in the world. This ever-growing field has seen significant attention in the last millennium, especially within the past few decades. The cry for more efficient and better ways to create value for employees and employers can be heard far and wide. One recent breakthrough in this field is the digitization of human resources. From automating the traditional HR processes to leveraging data analytics for indicating trends and building prospects, HR is honoring its promise to empower businesses by creating a pool of qualified talent on demand.
What is digitization?
Digitization is when information and data are converted from a physical format to a digital format, which can be accessed, shared, and stored easily. The process of digitalizing human resources is aimed at improving the efficiency of business processes and streamlining operations. It also makes it easier for employees to access their files from anywhere.
The 3 Starting Points for Digitization
According to Gartner experts, organizations can consider following paths towards their efforts of Digitization of HR.
Digitization of historical documents
Digitizing new paper documents that enter the organization
Automating Workflow and eliminating the need for paper in a process
Benefits Of Digitization of Human Resources
Digitization is the first step taken by organizations to begin their journey toward digital transformation. Businesses must start transforming their analog information into digital and make it available whenever required.
There are several benefits of digitizing human resources, such as:
Ease of access:
Digitalized HR systems allow employees to access their employee folder from any location or device with an internet connection. This reduces the need for staff members to contact the administrator frequently or wait for files to be emailed.
Improved efficiency: Human resources document management software enables you to manage your employees efficiently by automating various HR processes such as recruitment, onboarding, training, and payroll. This saves your time and money while ensuring compliance with legal requirements.
Improved Security:
Digitizing human resource provides more security. Digital human resource document management software maintains all the information at one centralized location. It makes sure that only authorized users have access to sensitive information.
Lower costs:
Organizations that have invested in digitizing HR save time and resources as processes are streamlined and automated.
Why are so many companies still not digitally
transforming Human Resources?
It's surprising then that many companies still have not realized the benefits of digital transformation. In fact, according to a recent survey from PeopleDoc, 72% of respondents said they had not yet seen value from HR software in their organizations. So why are so many companies still not digitally transforming Human Resources?
 According to research, there are three main reasons why so many companies are not yet digitally transforming their human resources:
Lack of awareness about the benefits of HR digitization and automation
Inability to define what needs to be digitalized or automated
Not knowing how to get started
Docsvault provides robust document management software that includes workflow automation tool as a standard feature. It is designed to provide organizations with better business document management and search capabilities.
Docsvault Workflow Management Software facilitates the flow of documents in a digital repository that is accurate and timely eliminating the usual hurdles of a manual circulation of documents. It allows you to customize your workflow processes using a flexible workflow designer. Each person gets timely notifications and information they need to perform their tasks.
How to Get Started with the HR digital transformation?
If your company is ready to begin the digital transformation of HR, you'll need a strategy to help you get there. The strategy might be unique for each company but let's explore a few common factors for a successful start.
Decide the Process
Firstly, you need to identify the process that can benefit from the Digitization of Human Resources. The insistence of your team can be a good determinant here.
Define Objectives
We have discussed several benefits of the Digitization of Human Resources earlier. What is your goal? Fix it before embarking on the journey.
Select the right solution
Make sure that you have enough investment behind your Digitization of Human Resources and ensure that you are using the best tools. The most cost-effective options are multifunctional tools. Docsvault, for example, is a HR document management software that serves as a platform for easy digitization, collaboration, and team efficiency.
Train the Team
Ultimately, the success of your effort will depend on the stakeholders. Communicate the benefits of digitization to your team and seek their feedback.
Post-launch nurturing
Digitization of Human Resources success doesn't happen overnight. Make sure you are up to date with document management fundamentals and best practices. Ongoing professional development and using modern technology have a huge impact on your company's culture and retaining talent, so it's a win-win.
In-Closing
The future of HR lies in digitization, mobility, and efficiency. With the emergence of newer HR technologies, the human resource departments will be able to reduce costs, enhance performance and increase efficiency over time. Digitization using our document management software 'Docsvault' has already been implemented in many organizations with exemplary results. Get in touch with Docsvault Team to take a great leap forward.