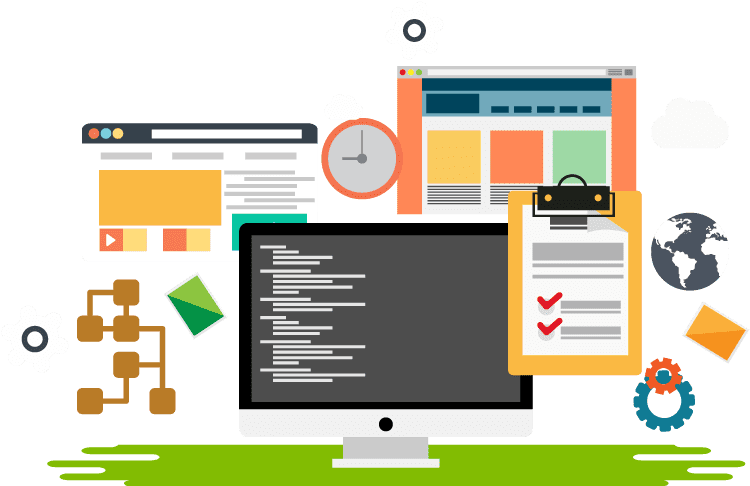 It is often frustrating when you can't find documents in your drawers, on your computer, or elsewhere. Browsing through hundreds of folders, looking through your chaotic and densely crowded mailbox, searching through your digital files, and so on, these become impossible to crack search missions!
Managing this unstructured physical and digital mess and making it accessible to your employees, clients, partners, and other stakeholders is a challenging task. Employees frequently can't find or access the relevant papers at the right time owing to time or location constraints. All of this adds up to a significant decrease in productivity! So, how can organizations stay productive while navigating document management challenges?
According to Vishal Tripathi, Principal research analyst at Gartner Inc., "Voluminous growth in data, compliance and regulatory issues, the need for a faster decision-making process and requirement for a contingency plan for any disaster and security issues are the factors driving the adoption of DMS."
What drives you to use Document Management Software?
These are the 5 leading reasons why companies opt for document management software. Let us break down what he is trying to say and understand how these 5 factors have influenced the need to adopt document management system in today's time.
1. Voluminous growth in data
Unarguably this is one of the most important factors driving the need for document management solution. We are struggling with data since the late 90s and early millennium. The total amount of data created, captured,  and consumed globally is projected to grow to more than 180 zettabytes by 2025.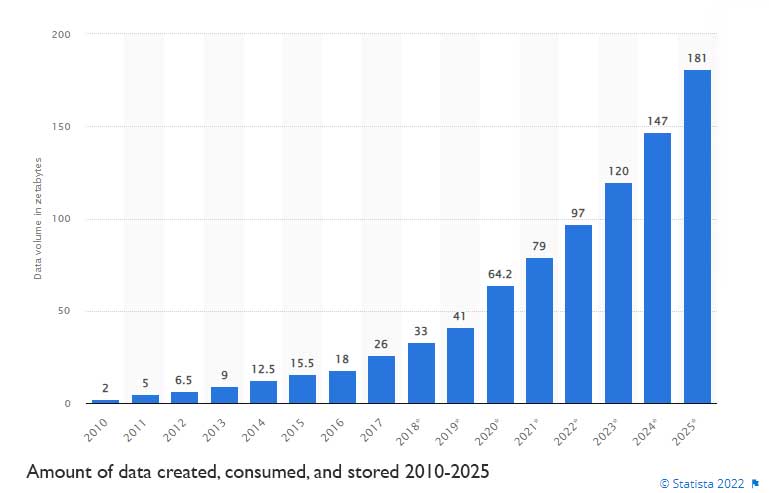 Even today, we cannot say we have completely tackled increased data volumes. Big data, the buzzword around the industry, not only deals with exponential growth in data but also the ability to disseminate it in such a way that its neatly organized and understandable, ultimately making it beneficial for the organizations.
2. Compliance and regulatory issues
Regulatory compliance has a significant impact on all corporate activities. Companies invest a lot of time and money into ensuring regulatory compliance, but even a minor error in their systems can have major ramifications and result in significant fines. Document management software helps organizations minimize risks and ensure regulatory compliance.  It allows document review, automated processes, versioning, and change tracking. It protects documents from unauthorized access. DMS offers a complete Records Retention Management Solution for your records that simplifies identifying, classifying, and finally disposition of records as per your internal policies and regulatory laws.
3. Faster decision-making process
"The risk of wrong decision is preferable to the terror of indecision" – Maimonides
However, with DMS you don't even have to worry about making a wrong decision. Document management software come with a lot of insight and analysis tools that help you to reach a well-informed decision. Faced with the challenge of making decisions every day and not having the right tools or justified reasons to reach them, small and medium businesses often feel the need of DMS so they have supporting data and information to make decisions.
4. Disaster recovery
Despite the dangers, firms do not take sufficient safeguards against any disaster. According to  The Biggest Data Breaches of 2021, Just over half (54%) of businesses have a documented, company-wide disaster recovery plan in place for their organization. This means that disaster can be disastrous for companies, especially small and mid-sized companies. Whether you are based in New York, afraid of the next storm, or sitting in California worrying about the next earthquake, you know you are not immune to disasters. This fear is the prime motivator for people to ensure they have a robust document management system in place.
5. Security
While we always thought management, productivity and better organization were the primary reasons behind adopting DMS, but it seems companies are adopting DMS out of fear – whether it's fear of legal hassles, fear of disasters or fear of security breaches instead of using positive reasons to influence their decision to buy document management software. Here are a few real reasons why some companies thought buying Docsvault document management software might be a good idea.
Conclusion
The advantages and benefits of deploying a well-designed document management system can have an impact on every aspect of a company. Docsvault document management software helps your department's document organizing. It doesn't stop there. Docsvault, as a leader in document management software, streamlines and automates even the most time-consuming operations, allowing your department to achieve new levels of productivity.