Docsvault introduces an additional feature viz. Field Rules in Web eForms add-on to support dynamic interactive forms.
Field Rules is a great time-saving addition to Docsvault Web eForms. The best part is you can do this without any coding. With this feature, Docsvault now shows/hides fields dynamically when the users are fillings a form and a rule is matched.
Consider the scenario of filling up a Property Inquiry form. If the user, selects 'Residential' field, then related fields will show up in the form such as No. of Residents, No. of Bedrooms, Pets if any and so on. Whereas, if they picked 'Commercial', fields would be different. Based on the customer's selection, you can choose to show/hide the relevant fields.
Similarly, in a Job Application form, where candidates are prompted to select from multiple job vacancies, relevant fields will be displayed depending on their selection.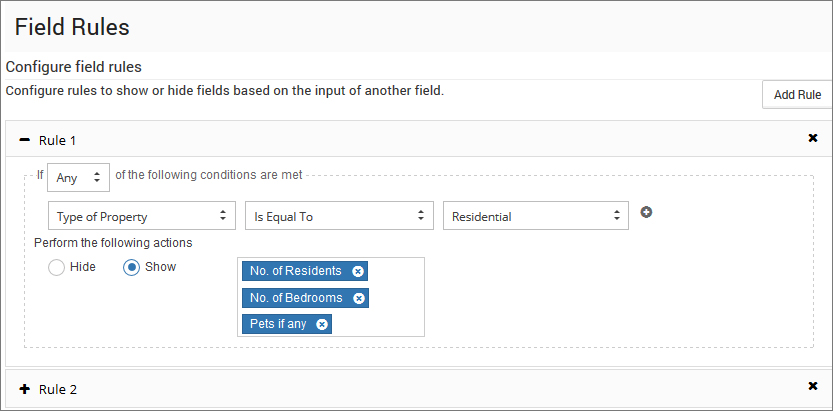 You'll be amazed at the intelligence you build into the forms in just a couple of minutes. This is just the beginning Field rules is just one of many intelligent additions to Docsvault eForms in the near future
Check out the full capabilities of eForms Add-on here: http://www.docsvault.com/features/eforms/