Objective
To ensure document security & compliance, enhance collaboration & improve customer service
Challenges
The main challenges that a typical legal firm encounters are:
Security & Compliance
Protection of a client's sensitive, confidential, and private information is vital to the practice of law, client satisfaction and above all, it's the law. Non-compliance can result in monetary fines and, with the most serious of violations, imprisonment. The large amounts of paper and that too with sensitive and confidential information make it a security and compliance threat.
Collaboration
Legal documents have to be assessed, accessed and distributed to clients, associates and to other branches. This implies they have to be shipped, e-mailed or faxed, in other words, shared. As a result, collaboration within and outside the organization becomes complex and tedious.
Customer Service
We live in a world where technology allows a virtual all-time connection between people. Clients are not wrong to expect the same connectivity experience from your legal firms. Response time is critical in the legal industry and legal matters and prompt retrieval of information can make a difference.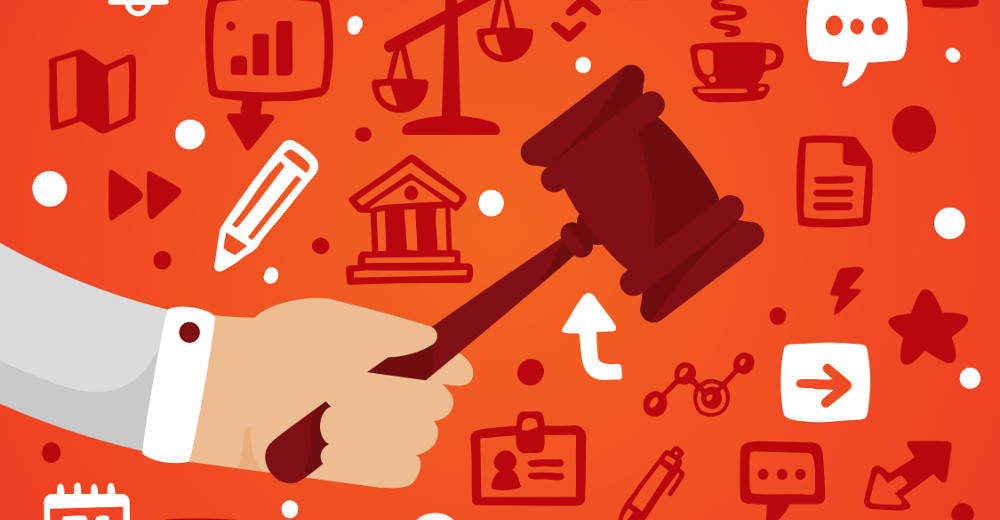 Solution
Docsvault legal document management software addresses these major challenges of the legal industry quite well.
Docsvault securely stores all confidential documents like agreements, client records, evidence documents, contracts etc. in a centralized location. Authorization-only access ensures that only specific people can access certain documents in the repository. Also a backup and restore facility helps preserve important data. This ensures the safety of your confidential data along with your reputation and client base.
Docsvault legal document management software is a smarter alternative to traditional methods of sending legal documents such as shipping, email, and fax. Docsvault allows you to create simplified electronic workflows to automate and route tasks, set alerts & reminders, and keep track of actions on the documents via an audit trail thereby improving efficiency and productivity.
Docsvault's document profiling template ensures structured metadata for files which enables quick referencing. The facility of setting relations between legal documents makes it easier to find and use related documents. The version control feature helps retain more than one version of any document. Additionally, access and approval through mobile devices also help in a quick response time which not only benefits the client but also allows you to move on to your next task faster than before.
Achieve secure documents, improved collaboration and great customer service, courtesy of Docsvault.