According to the Gartner Group, 85% of business processes rely on forms. In the digitalized work of today, where we are accustomed to easy and quick online transaction, using paper forms for various internal processes or for capturing data from your customers or sales team becomes time-consuming and frustrating.
Docsvault's eForms add-on makes it easy to create a wide verity of forms without any coding, which can then be published on your website or shared internally within the organization. These electronic forms or eForms can be accessed through any standard browser and works nicely with desktops, tablets and mobile phones…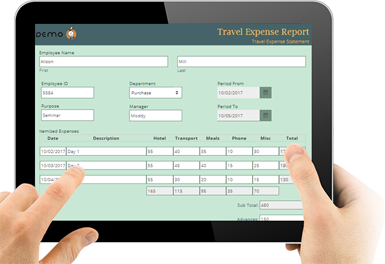 It is an excellent tool for collecting repetitive form based data like purchase requisitions, leave applications or simple data sheets. It also eases the creation of repetitive documents like contracts, lease, agreements, etc. by just filling out few necessary form fields. Forms can be pre-populated with data, such as drop-down lists and date pickers, saving users valuable data entry time and ensuring consistency.
So also, Docsvault offers various controls that can handle simple calculations within your form.
Formula Table:
Formula Table control allows you to use self-calculating columns, perfect for purchase orders, invoices, grade sheets, sales reports or any other form where you need to calculate a value using simple arithmetic operators: Addition (+), Subtraction (-), Multiplication (x) & Division (/).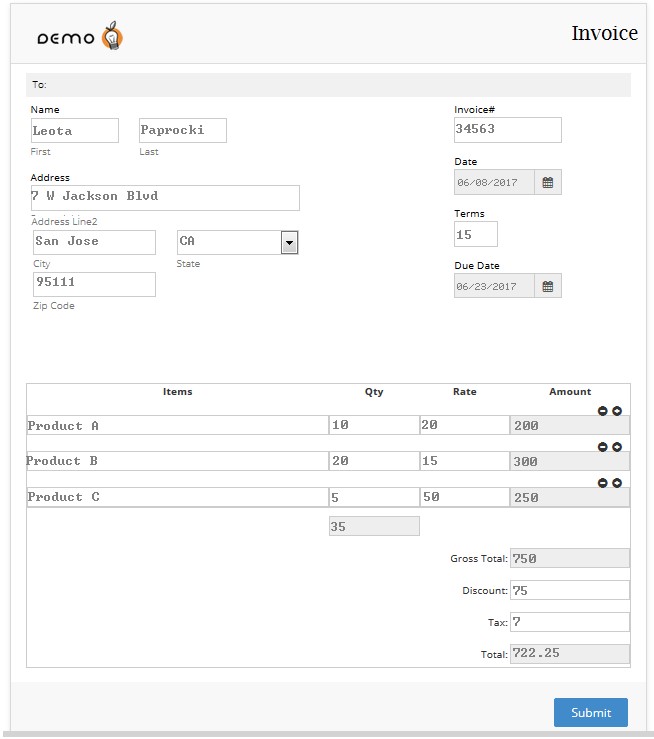 Formula Table can also be used to collect data. Here is an example of Employee List: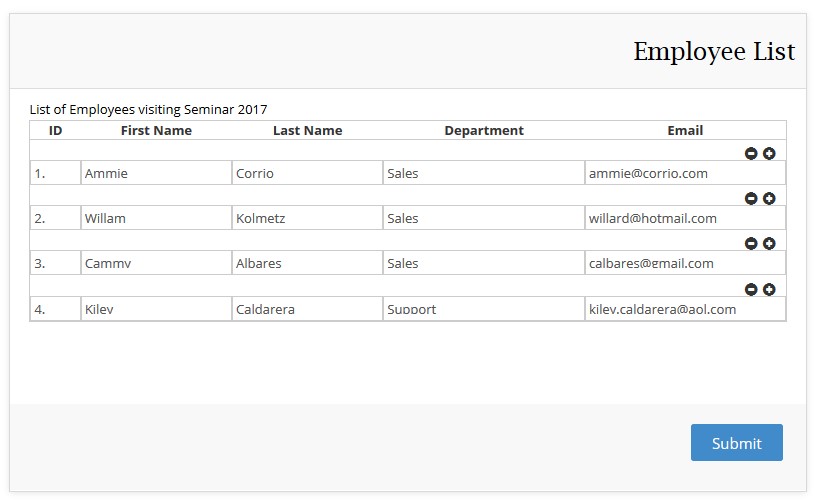 Calculation using Numeric Fields:
You can create numeric & date fields that are calculated based on the value entered. For example: 'number 1 x number 2' or add value entered in 'number 1' (days) to the current 'date' field.
Converting paper forms to eForms has many benefits. Data accuracy alone can save thousands of dollars in many business processes. Electronic forms solution help organizations save money, reduce paper and increase process efficiencies.