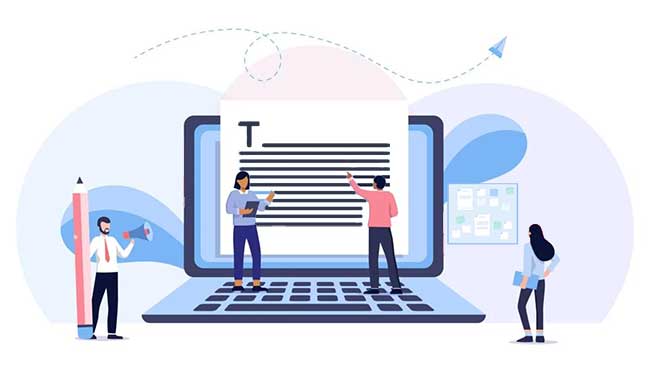 Is your business still using antiquated collaboration techniques?
Most meetings, reviews and communications are done using the same methods that were used decades ago – hand written notes, whiteboard, printed documents and a series of email exchanges. This technology to collaborate and communicate can cost your business time as well as money and hinder the progress of your business, let's find out how.
While collaborating through emails and handwritten notes, you are not able to track the exchange of communication. Also, during the review process, you are not able to track the progress of a project or a plan. This method results in a waste of time and effort as it is difficult to determine the latest developments and apply changes and suggestions effectively.
When you replace this antiquated technology with Docsvault- document management software, you have many smart document collaboration tools at your perusal such as version control, version notes, document notes, task notes, email integration, document workflows, full audit trails, and much more. Docsvault ensures all the documents, notes, latest versions, etc. are simultaneously available to everyone in your office and everyone is on the same page. Docsvault document and task notes effectively replace handwritten notes, emails, and whiteboards with a smarter way to collaborate and communicate, so that decisions are converted into action and follow-up are done more effectively.
Methods like email and notes help talk, Docsvault- document management software helps get things done. It can capture documents, projects, or plans and make them work for you instead of doing things the other way round. Docsvault ensures communication is clear and reaches everyone involved without having to hold lengthy meetings and discussions that get you nowhere.
In a gist
Docsvault makes your documents work for you
Notes, decisions and task communication becomes more visible and traceable
Everyone involved is aware of the latest developments
It becomes easier to follow deadlines and get work done
Less time is wasted; accountability is increased that ultimately leads to real results