Regardless of the industry sector, document sharing with your colleagues, clients, vendors, a customer etc. internally or externally, is one of the cornerstones of all business processes. Email revolutionized the way we share data with another individual and it is the default means of written communication in the corporate world. However, with the ever-growing needs of the industry and exponentially increasing documentation, email comes up short in many ways. This is where Docsvault's public share link feature comes in to empower the user.
Traditionally, document sharing is done via email attachments. For this, you either need to set up your own ftp servers or trust your data with third party websites. In addition to posing significant security concerns, these methods of sharing documents have various other drawbacks such as lack of traceability, keeping track of latest versions, limited file size capacities, difficult implementation and use, etc. The public share link feature eliminates all of these shortcomings.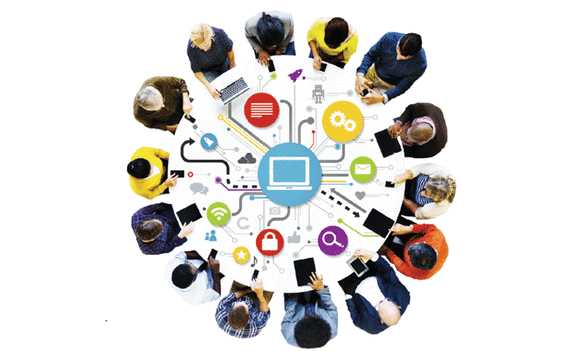 Following are some of its benefits over the traditional methods:
Only authorized users can create URLs of files or folders in the Docsvault repository and share the URLs with anyone via email, instant message or over the web.
The link can be created instantly without any attachments or uploads to ftp/external websites.
Instant preview of linked files and folders in the browser
Dynamic links ensure the latest version of documents is available to the end user
Create unlimited unique web links for files and folders to control and manage what you share
The shared files and folders can be secured with a password and link expiry date
Prevent users from unauthorized downloading of the shared files
Comprehensive share log and download reports for tracking shared items
Automatically provide access to new content generated under any shared folder
These benefits make it more reliable and secure than FTP and email. Additionally, controlled user access nullifies the threat of document theft and leakage. All in all, for any organization size or sector, all the benefits of the public share link feature make it an obvious choice over email for the purpose of document sharing.