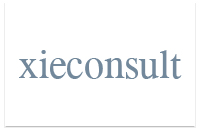 "(Docsvault team) is very responsive and provides thorough
customer service and support
Xieconsult
Docsvault helps legal firm to have instant access to paperless files in the office from any location using document management software for legal.
Richard Christie, the proprietor of Xieconsult wanted document management software for simple purposes and Docsvault fit the bill perfectly.
Challenges
Richard Christie of Xieconsult faced the following challenges prior to using Docsvault:
Inability to find inter-related paperwork
Always having trouble in searching documents
Solution
Docsvault Professional not only helped search documents but also find inter-related documents at Xieconsult.
Benefits
When you are managing a small business, it is all the more important that your documents are organized and easily retrievable. Most businesses feel the need for a good document management system that is easy on the pockets and answers most needs of small businesses.
Xieconsult had the same need and Docsvault was the answer to their needs. Some of the features like Integrated Scanning and OCR, MS Office Integration and Printing documents to PDF were extremely helpful to coordinate documents in a structured, uniform manner.
Document management features such as version control and profiling make it easy to easily find various documents and their versions. Local collect folder and back-up tools are other useful features of Docsvault that Xieconsult finds useful.
With the powerful search feature and profiling, Xieconsult can not only search documents but also find inter-related documents at one go.
Lastly and most importantly, the back-up and restore tool allows them to preserve their data without having to worry about it.
Industry:
Professional Services