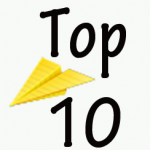 There are many reasons to go paperless and use document management software (DMS) aside from preserving our planet. You won't have to look far and wide to see the benefits of using DMS, as some of the benefits will be immediate and happening right in your office.
1) If the statistics from the Environmental Protection Agency are anything to go by, an average office worker uses 10,000 sheets of paper every year. That means one worker uses $1000 worth of paper per year on average. In fact, it is said that paper is one of the most common office supply spending.
2) Apart from paper, you also save costs of printing ink, storage space, paper shredder, printer maintenance and other such overhead expenses.
3) Another immediate savings comes in terms of reducing the need of an employee for filing paper documents and retrieving them when needed.
4) You can improve productivity of your employees as they get access to information quickly and don't have to waste searching for documents or reproducing lost documents.
5) Your document repository acts as mini Google within your organization. This improves quality of work as employees can refer to past records in a matter of seconds.
6) You don't have to worry about data leakage as document management software provides powerful security features to avoid data theft or leakage.
7) Your data is no longer in danger of natural calamities such as fire, flood and earthquakes.
8 ) Given the current economic situation, document management software can prove to be an enormous cost and labor saver.
9) Digital files are easier to edit, organize and manage than paper files, making work easier. This way you can focus on other aspects of your business.
10) Being an eco-friendly company will bring you immense pride and satisfaction.