Mobile has gone from being a luxury item that people flaunted to being a necessity and an aspect of business that no organization can afford to overlook. The journey has been there for all of us to see and it is expected to keep going down the same path for a foreseeable future. Almost every industry is now incorporating mobile in their present & future strategies, plans and executions and the document management industry is no exception.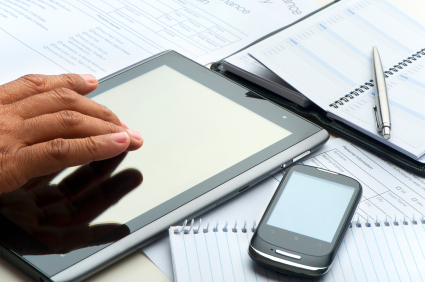 Every organization has to deal with or generates large amounts of data, information and documents on a daily basis. Document management thus has become an integral part of day-to-day business operations. Proper organization and management of documents not only saves companies a lot of time and money but also increases their efficiency by enabling them to focus on their jobs rather than on managing documents. Things would get even better if one would be able to manage their department's or company's documents from their mobile devices instead of a desktop or a laptop.
The ease of managing your organization's documents regardless of your physical location is surely an appealing thought for those who are on the move for most parts of their day. However, it all depends on what features would the document management mobile application has to offer. Some of the most basic yet vital features that a document management mobile app should have are as follows:
Security

Enterprise-level security that allows access only to authorized users and has a secure exchange of data.

Easy Access

Searching and viewing all your documents from your mobile device in a fast and secure manner regardless of your physical location.

Real-Time Updates

Changes made to the documents are available to be viewed in real-time at more than one location.
Docsvault, document management system software now has a mobile document management client app to support the users in their bid to manage documents efficiently.
The Docsvault mobile app is available for free in respective app stores for both Android and iOS platforms.