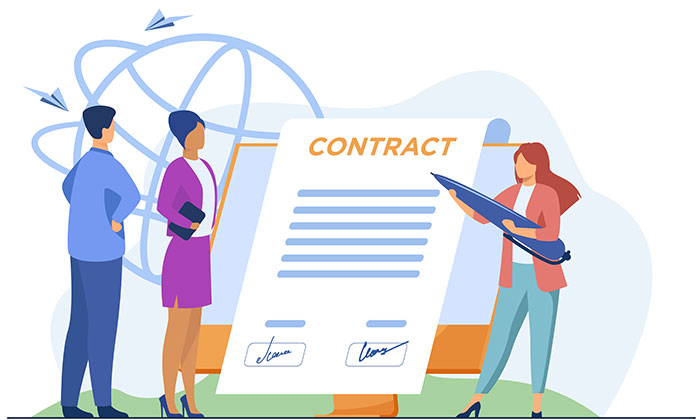 Over the past few years, the manufacturing industry has evolved significantly due to new technologies, dynamic supply chains, and shifting regulations.
Consequently, manufacturing companies find it challenging to stay competitive and compliant while processing a sheer volume of contracts, especially third-party supplier contracts.
To stay ahead of the competition, companies in the manufacturing sector need to become more agile and maintain positive relationships with customers and suppliers, which are mainly governed by contracts.
A digital contract management system, known as contract lifecycle management (CLM), makes manufacturers' lives easier with integrated, automated contract digitization and well-informed decisions. Let's dive into details about the digital contract management system!
Benefits of Contract Management System
A robust contract management system benefits manufacturers in several ways, adding efficiency to their business processes.
Given below are a few notable benefits of contract lifecycle management for manufacturing firms:
Centralization of Contracts

Storing your contracts and associated documents in the mailbox, system drives, or as physical hard copies in filing cabinets puts you at a high risk of losing them and incurring a significant loss for your organization.A digital contract management software stores and organizes all your contracts in a centralized database, so you always know where your most important documents are. Additionally, advanced search functionalities like full-text and OCR scanning make it easy to retrieve your contacts quickly.

Support for Supply Chain Management

Supply chain management is an important activity that helps manufacturers to stay aware of available raw-material supplies. Manufacturing companies need to develop strategic agreements with their suppliers, as failing to procure materials for manufacturing can lead to losses.However, when there are numerous contracts to manage and monitor, it becomes challenging for digital manufacturers to ensure compliance effectively. In such a situation, supplier contract management software helps them manage the supply-chain procedures effectively.

Compliance Management

Contracts come with numerous complicated terms and obligations, breaching which can result in hefty financial and reputational losses. In addition, federal, state, and national regulations change and update from time to time, and the exact needs to reflect in the contracts to stay compliant.A digital lifecycle management software allows you to continuously monitor contracts to ensure compliance across the entire contract lifecycle. While features like a visible audit trail help you keep track of each action and signature, pre-approved contract templates and clause libraries ensure you stay compliant with the latest corporate standards.

Increase Productivity

Productivity determines the profitability of the company, especially within the manufacturing industry. In the case of contracts, the team must be agile and well-aware of current and new contract developments to monitor and manage all aspects of the contract processes efficiently and effectively.With manufacturing vendor contract management software, you can easily set up KPIs (key process indicators) to support teams in meeting contractual requirements and responding to contract issues in a timely, standardized manner. Also, you can get detailed insights on contract performance metrics and share them with the stakeholders.

Digitization of the Entire Contract Lifecycle

Manufacturers can reap the benefits of contract digitization to mitigate risks, cut costs, and streamline the contract lifecycle. In addition, the integration of electronic signatures assists legal, sales, and procurement departments with a secure and rapid contract management process. From the contract request and intake phase to contract execution, renewal, and termination, document management software digitize the entire contract lifecycle. Moreover, custom, flexible contract management workflows enable teams to automate the process and stay compliant effortlessly.
How Do Digital Contracts Work?
Digital or electronic contracts work by shifting all the paperwork related to a contract online. As a result, they significantly reduce the time required to create and finish a contract. The typical steps of the contract management lifecycle include:
Create
Collaborate
Negotiate
Authenticate
Analyze
Modify or Terminate
Moving contracts to a digital space eliminates the need for repeat copies and contract drafts. Instead, relevant parties can access different contract versions with features like version control.
Furthermore, unlike witness signatures, digital agreements use certified electronic signatures to create legally binding obligations for respective parties. An electronic signature uses a unique digital certificate issued to individuals for signing documents. It is a preferred method of signing documents for many organizations as it ensures compliance with various regulations and standards. Users can digitally sign contracts in PDF format as part of a contract management workflow. Once the document is signed electronically, it cannot be altered or amended.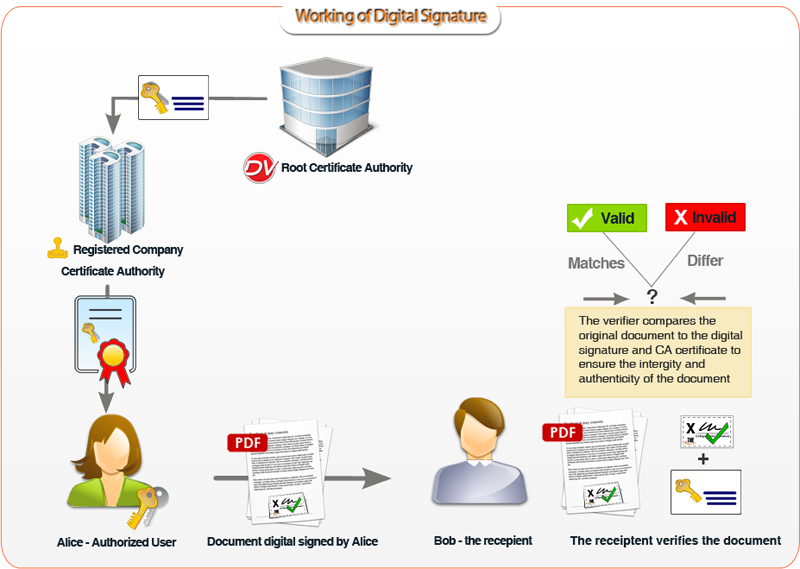 How to Sign Digital Contracts Internally?
Signing digital contracts in Docsvault is as easy as one, two, and three. All you need is to follow the steps given below:
Right-click on the file and click Sign Document.
Your document will open in a new tab when you can sign it.
To sign or add annotations, select the specific page by clicking on the Thumbnail icon on the right side.
Then, select the appropriate signature elements  from the left panel.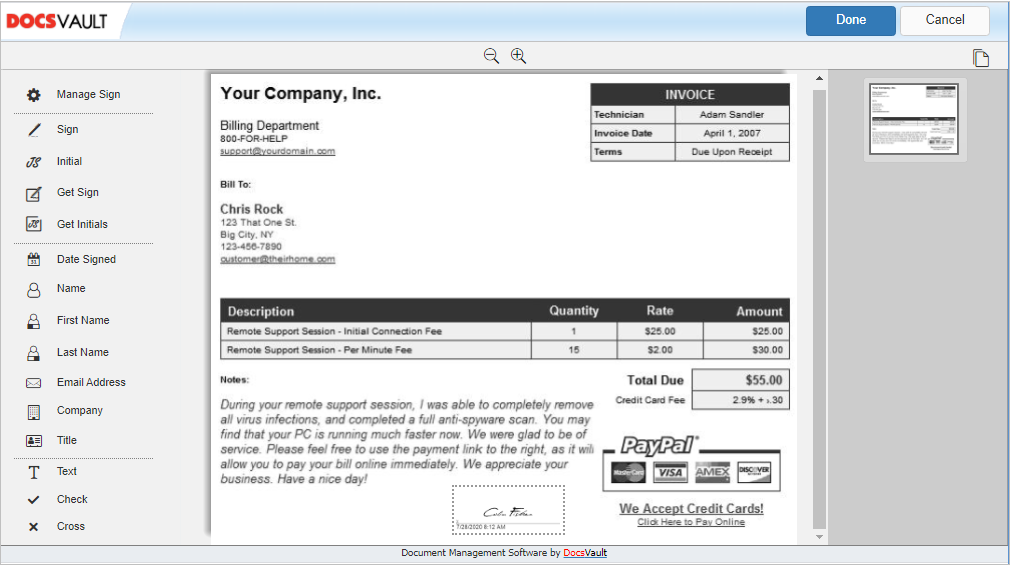 In addition to usual PDF documents, you can also sign Word, Text, Excel, and Tiff files in Docsvault. The signed documents is then converted to digitally signed PDFs.
Collecting Signatures from Customers (Signature Requests)
Docsvault also facilitates you to get signatures from others outside the organization. You can initiate Signature Requests from both Desktop and Web interfaces. Below are the steps to send a digital signature request in Docsvault:
Go to My Workspace >> Public Links >> Signature Requests.
Click the New button to create a signature request.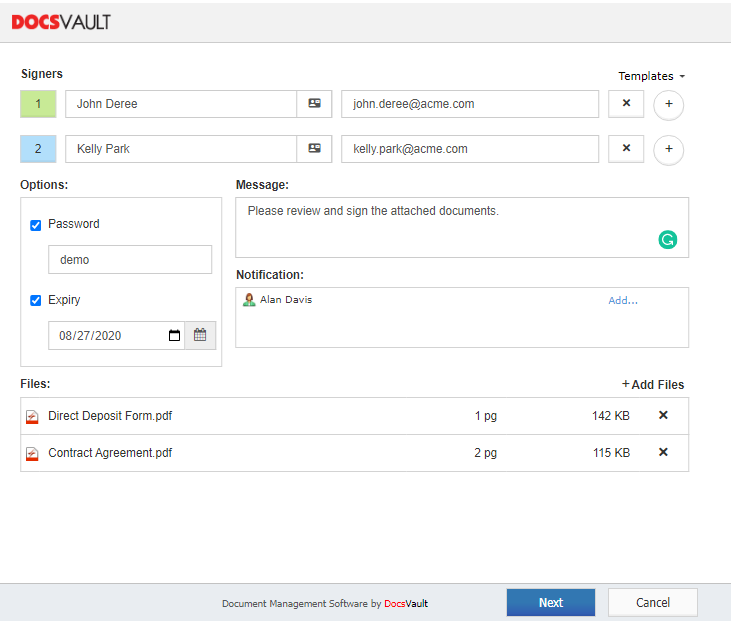 Alternatively, you can right-click on the document, select Request Signature, and fill out the necessary signer information to send a Signature Request. Either way, signers will receive an email with a message and a link to sign the documents.