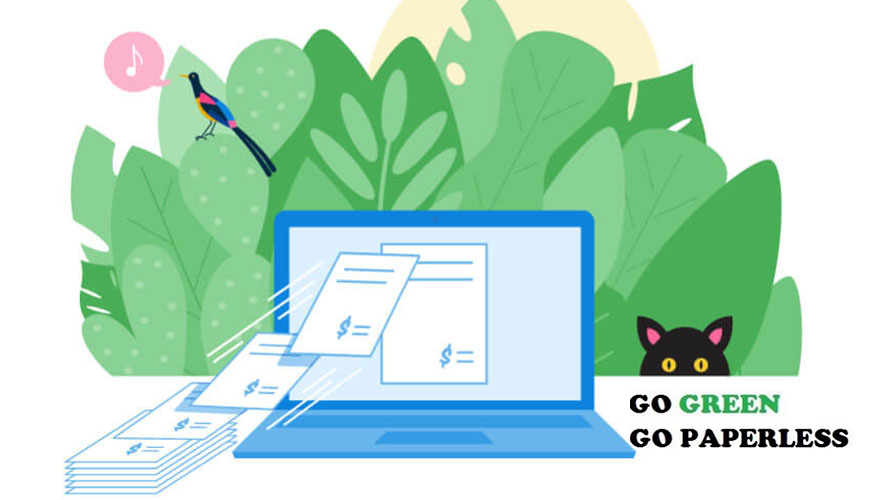 Plain and simple – paper is wasteful!
Although paper costs only about a penny per sheet, its use and production extract a much higher price from our environment.
From forests to offices, not only does paper contribute to problems such as deforestation, aquatic pollution, and air pollution, but also it squanders many precious natural resources, like clean water, oil, and energy.
Moreover, the wood pulping process in paper production requires chlorine and produces dioxins, one of the most poisonous byproduct pollutants humans generate.
That is paper – a disaster!
Here are some facts and stats to back this statement:
1 ream (500 sheets) uses 6% of a tree. (Source: Cushman-Roisin)
Global paper usage has increased by 400% in the last 40 years. (Source: EPA)
It takes 10 liters of water to produce a single A4 sheet of paper. (Source: The World Counts)
55% of the global paper supply comes from newly cut trees. (Source: The World Counts)
The average cost of a wasted page is $0.06. (Source: WNYRIC)
Producing 1 kilo of paper requires 2-3 times its weight in trees. (Source: The World Counts)
Paper waste accounts for around 26% of solid landfill waste. (Source: The World Counts)
It takes 1 tree to produce 12,500 sheets of paper (about 25 reams). (Source: Fujistu)
The US uses approximately 68 million trees annually to produce paper and paper products. (Source: Green America)
If everyone used 200 kilos of paper annually, no trees would be left. (Source: The World Counts)
Between these facts, the relieving thing is that most environmental experts agree companies can lower their carbon footprint by going paperless.
So in this article, we'll discuss the steps and environmental benefits of going paperless but let's first understand what carbon footprint actually is.
What is a Carbon Footprint?
A carbon footprint is an amount of carbon dioxide (CO2) or greenhouse gases (GHGs) emitted into the atmosphere due to personal or corporate activities.
It is often measured by the weight of carbon released into the air, ground, and water.
The main causes of carbon footprint are food, consumption, transportation, and household energy.
The lower the carbon footprint, the greener your business will be.
An individual's carbon footprint is negligible compared to a company's.
Some companies like transportation and manufacturing have an unavoidably massive carbon footprint.
Nevertheless, there is something every single organization can do right away to reduce their carbon footprint – go paperless.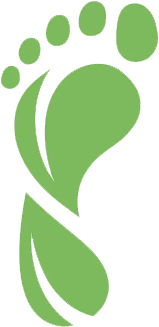 How Does Going Paperless Lower Your Carbon Footprint?
Paper production and consumption are growing at an alarming rate, which has a significant negative impact on the environment.
The notable adverse side effects of the carbon footprint on the environment include:
Climate change
Forest loss
Toxic acid rain
Melting of glaciers and polar ice
Coastal and ocean acidification
Urban air, water, and land pollution
Depletion of natural resources
Every year, we produce around 420 million tons of paper and cardboard.
However, it's not just the amount of paper produced that hurts the environment; it's also how it is made. The process of paper production includes:
A sheer volume of trees
Manufacturing
Transportation emissions
Water consumption
Cost and pollution from recycling
All environmentalists agree that constantly increasing paper production and usage will soon become a global crisis if individuals and companies don't take the necessary steps to reduce paper usage.
The environmental benefits of going paperless include:
Steps for Going Paperless
If you're wondering how to reduce your carbon footprint, these steps can help you:
Benefits for Going Paperless
From environmental to economic level, the benefits of going paperless are substantial. Here are the top reasons why your company should adopt a paperless office:
Reduced Carbon Footprint
Better Document Organization
Reduced Operational Costs
Better Collaboration
Streamlines Workflows
Speed Up Approval Processes
Data Backup & Disaster Recovery
Compliance with Regulations
So, are you ready to go paperless?
Start your journey today with Docsvault and enjoy a variety of paperless benefits. Try an instant demo and see how much it can benefit you!