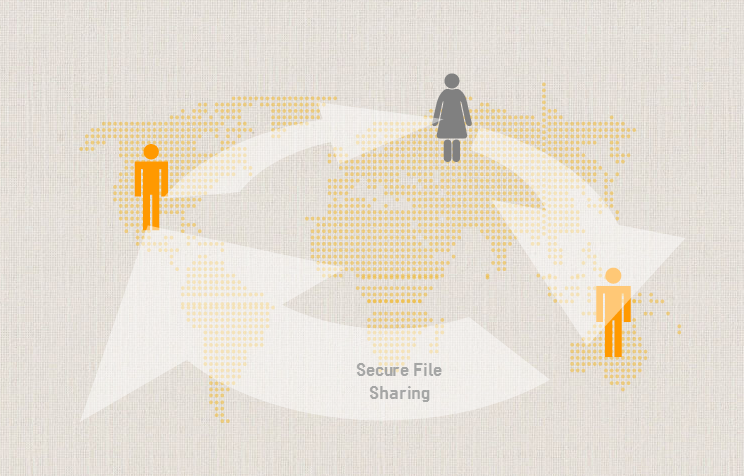 In a typical organization, users have to send dozens of different types of documents to their clients, contractors, partners or offshore project managers in order to collaborate on a particular shared project. Though Docsvault has made emailing secure and faster, there are times when you wish for a particular common space, where you can just drag and drop the documents and be done with it. No emailing hassles, no forwarding tasks, no searching through emails for the latest communication. All your latest updates and changes are available in one shared space.
This is where our two new features come in handy:
1)      Public Shared Links
This is one of the simplest methods to share documents with people outside your organization. All you do is easily create public URLs of files or folders in your repository and share these unique URLs with anyone via email, instant message or over the web. It takes less than a minute to create and requires no attachments or uploads to ftp/external websites. The best part is only authorized users with 'Create Public link' rights can create and share document links. This way you can control who can share your documents and prevent document leakage and theft.
2)      External Users License
This license allows you to share files with external users such as customers, vendors and business associates. An external user is granted access to few chosen areas of your Docsvault repository pertaining to a particular domain or project through a Guest Portal. These users can only access selected portions that you share with them and do not see any additional internal information.
External users can conveniently access their shared content using a Web login URL and they will get instant anywhere access to documents you have shared with them. For further collaboration, these users can be assigned certain upload and folder creation rights aside from the 'Read' rights.
Enterprises and organizations looking for a controlled and collaborative environment now have more than one option at their disposal. Docsvault always goes a step ahead to provide enhanced user experience through its wide range of features. To find out more about Docsvault, visit us at www.docsvault.com.