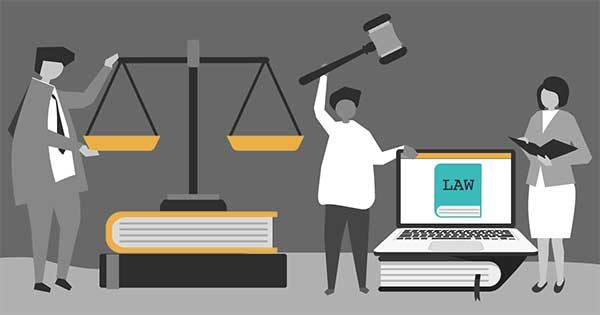 Gone are the days when legal firms could simply store the documents in storage cabinets. Court records, testimonials, arrest records, contracts – every legal file needs to be stored safely and must be accessible within a moment's notice.
From billing challenges to the long working hours and cut-throat competition, it can be overwhelming to work at a legal firm. In such circumstances, handling the massive quantum of documents can seem like another full-time job in itself. Whether physical or virtual, data rooms present access control and cost issues.
Choosing the best document management software for legal firms can be a difficult task. While entrepreneurs and small business owners can utilize shared file drives and storage-based devices, legal firms cannot do so without compromising attorney-client confidentiality. Lawyers have to hold their IT infrastructure to a much higher standard.
What is a Document Management Software for Law Firms?
The best document management software for law firms is the one that has features especially suited to the industry. It should carefully comply with the industry rules and regulations. Moreover, it should handle the large quantum of legal documents and include the various workflow components. Docsvault has document management features such as document profiling & indexes (metadata) to help you organize files easily and version history to ensure that you can keep track of all the changes in a document. There also needs to be adequate provision to enable collaboration and manage billable hours efficiently.
What are the Benefits of a Document Management Software for Law Firms?
Time-efficient

The manual process of entering data from paper forms into the digital systems is too slow for legal firms. With Docsvault, you can enter this data through forms and then auto-file it based on an index. Through OCR and a built-in scanning interface, key information on certain documents can be scanned, and a large volume of 

paper documents can be converted into searchable digital documents

.

Safe and easily retrievable Centralizing documents

 ensures that they are safe from individual PC failures. With Docsvault, you also get to back up your documents and protect them against all contingencies. Through metadata, and full-text content searches documents can be easily retrieved through a built-in search engine.

Premium security features
Apart from accessibility, security is also a major concern while choosing document management software for law firms. Docsvault offers an access control feature to help you restrict access to authorized individuals only. The two-factor authentication ensures there are no forced entries into your repository by hackers so that you can focus on the core business practices without worries.

Workflow automation

A robust document management software for law firms ensures that you optimize non-billable hours and generate high value. Through Docsvault 

Workflow Management Solution

, you can reduce your reliance on paper and automate workflow to handle the large volume of data efficiently, accurately, and safely.
Since we have discussed the benefits of document management software for law firms, let's explore the features you should look for while choosing one for your organization.
What are the Features of the Best Document Management Software for Law Firms?
The specific regulations and procedures of legal departments demand advanced features for document management.
Email Management
Most businesses and consumers expect communication through emails. With Docsvault, you can file, access, and ensure collaboration through emails
Document Profiles and Indexes (Metadata)
This feature is vital for the legal industry as several document forms need to be retained based on specific factors for better
Compliance and Security
While every business must ensure the security of its documents, law firms should go one step further to incorporate the latest software and maintain industry regulations. With features like access control, version history, data backup, and detailed audit trails, Docsvault ensures that all the data in your law firms is confidential and privileged.
In addition to these features, there are also some points that you must keep in mind before finalizing the document management software for law firms.
What Should You Consider While Choosing a Document Management Software for Law Firms?
The best document management software for law firms goes a long way in boosting revenue for an enterprise and enhancing the overall client experience. Here is how you can find a system that is best suited to the needs of your business-
Define your needs.
The document management software should be able to handle the data throughout the workflow cycle safely. You should know the processes that the system can support and ensure that the right people have access to the right information at the right time.
Evaluate the vendors
Here are some ways to do so –

Study your competitors
Watch how-to videos
Read marketing collaterals, and case studies
Explore the client lists

Ensure that the vendor has a glowing reputation and fantastic support and service functions.

Prepare for a demo
Make a list of the stakeholders who should be involved in the decision and avail a demo of the vendors that you have shortlisted. By analyzing how the products match your environment and needs, shortlist two or three vendors.
Get accurate quotes and make a decision
Vendors will have different pricing models making it difficult to compare them. So, you should understand every line or possible charge and be inquisitive. Finalize a document management software that fits your firm like a glove.
Without the best document management software for law firms, work tasks will get stuck, deadlines will be missed, and clients would wait way too long for their cases to be addressed. Automate, expedite, and organize your daily workflow with our document management software -Docsvault.