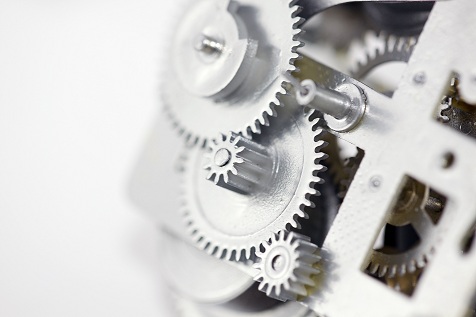 The greatest challenge of manufacturing businesses is to deliver within the available resources and time. Document management software can synchronize various processes and allow manufacturing firms to optimize their resources, so they can deliver quality and quantity within tight deadlines.
Who Uses Document Management System?
Some of the most eminent manufacturing firms have centralized software system to synchronize every process from batch planning until batch delivery and all intermediate processes in between to ensure there are no gaps or inaccuracies that can harm the business. It allows them to work at their optimum capacity and deliver maximum output.
Docsvault is an integral part of many large firms such as Exbon Development, Inc., and The Magellan Group Ltd. in the United States, Just in Time Packaging in Australia and Aristidis Benetatos, Greece. These firms rely on Docsvault for cutting their paper processing needs, physical storage issues, centralizing information and making it accessible, controlling exchange of information, ensuring smooth workflow and above all, improving their productivity.
How Does Document Management Help?
The current economic and business scenario makes it imperative for all manufacturing firms to offer value for money to their customers if they want to stay in the business for a long haul. They can ensure this only if their processes run smoothly.
Docsvault document management system offers various tools to manufacturing firms that ensure that all the cogs in their system are running smoothly.  Let's see how Docsvault helps various processes in manufacturing firms.
1)     Project / Batch Planning
Docsvault makes all the information about previous projects, resources, regulations, legalities and technicalities readily available so that manufacturing plan is laid out carefully with a minimized error.
2)     Project Approval
Docsvault offers simple workflow tools that allow users to stay on the same page and ensure timely completion of tasks. It facilitates workflow processes such as review and approval.
3)     Resource Planning
Docsvault offers quick collaboration tools such as document profiling and notes that allows users to stay updated on available resources and plan accordingly.
4)     Time and Cost Estimates
MS Office integration ensures users can quickly create, review and access MS office files such as Word, Excel and PowerPoint and save emails and attachments from outlook in the central repository making communications accessible to everyone related to a job or project.
5)     Analysis and Control
Processes need to be thoroughly logged, analyzed and controlled. Docsvault provides an audit trail and reporting tools that allows thorough documentation and analysis.
6)     Quality Check
Batches need to pass through various tests and controls before they receive quality certification. Docsvault ensures all documents for quality check are properly mapped to ensure proper quality check.
There are many more departmental processes such as accounting, invoicing, marketing and sales, etc. that can be coordinated and improved with the help of document management system.