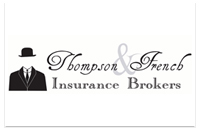 Take the next step, go paperless, it nearly doubles your efficiency.
Thompson & French Insurance Brokers
Docsvault helps an insurance brokerage company to convert to a paperless office
Thompson & French Insurance Brokers provides assistance in all private and professional insurance matters including home insurance, corporate insurance, marine insurance, liability insurance and legal aid.
Prior to using Docsvault, they had to face a lot of issues concerning inefficient storage of paper.[
Challenges
Insurance industry is a paper-intensive industry and has to deal with a lot of papers. Loss of documents or inability to retrieve a document on time can lead to loss of time, money, reputation and clientele.
Loss of time due to inefficient storage of paper documents
Searching for documents and emails
Inefficiency due to poor document management
Solution
Recognizing the shortcomings of their document storage and management policy, Thompson & French Insurance Brokers adopted Docsvault in 2010.
Benefits
Docsvault helped Thompson & French Insurance Brokers to go from paper to paperless, nearly doubling their efficiency.
MS Office integration allows them to edit office documents inside Docsvault directly from these applications, thereby saving time. They convert documents to PDF, reducing storage space and chances of tinkering with documents.
They don't need a full-time person to look after their scanning jobs, thanks to folder monitoring tool. Quick email and alerts allow them to stay updated of all document and folder activities. Search tools allow them to locate documents in no time. Back-up & restore tool allow them to secure their valuable data.