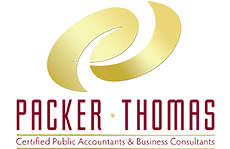 Docsvault helps us in converting to paperless (office) for the general administration of the business.
Packer Thomas, CPA & Business Consultants
Docsvault helps the Packer Thomas, CPA with general administration and increasing security of documents.
Founded in 1923, Packer Thomas is a CPA and Business Consulting firm with a reputable history. It is a substantiated leader in accounting, tax, business consulting and auditing services.
Challenges
This firm is responsible for taking care of sensitive records, tax returns and financial statements of clients, making security and management a challenge.
Have to handle a lot of sensitive documents
Problems in general administration
Solution
Docsvault emerges as a solution; it can secure sensitive documents and help manage documents better.
Benefits
Docsvault helped Packer Thomas reduce chaos, improve general administration and safeguard sensitive documents.
Some of the Docsvault features that are especially beneficial to Packer Thomas include integrated scanning and OCR and PDF printer. These features allow them to digitize their paper documents, convert electronic documents to PDF and reduce ensuing clutter.
MS Office integration, Windows Explorer Open / Save Dialog integration, and PDF Assembly made it easier to handle documents. Document managing features such as version control and profiling; and workflow management features such as documents and task routing, quick email and notifications improved general administration. Security features such as access control and audit trail and back up & restore tools helped them to secure sensitive client data.
Industry:
Accounting & CPA