Client Business Description
Hospice & Community Care is a non-profit agency that provides personalized care and comfort to help patients and families live better with serious illnesses through the end of life. It also offers grief support to anyone that needs it within the community.
The client has been in business for the past 42 years. They spent months vetting a solution to meet their multiple needs under one umbrella. Ultimately, it was a Google search and a little bit of research that brought them to Docsvault.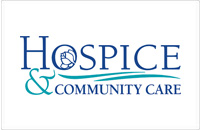 Docsvault's versatility exceeded its competitors – other products would do some of what Docsvault can handle, but not all of it. On top of that, Docsvault is reasonably priced for what it can do.
How we helped
We helped the client with our on-premise document management software, Docsvault, which enabled them to digitize and store their documents electronically. With our award-winning software, they could get the necessary signatures faster than chasing down wet ink on paper.
Centralized Document Management
With our on-premise document management software, the client was able to capture, store, and organize their patients' documents electronically in a centralized repository. It made document preservation, review, and approval faster and easier, allowing the client to manage documents better within a multi-user environment.
Document Profiling and Indexing (Metadata)
Docsvault's Document Profiling and Indexing feature enabled the client to automatically set custom index fields for documents to facilitate faster search and retrieval. It helped them organize and track patients' records like never before. In fact, Document Profiling and Indexing is a core part of how the client uses Docsvault today.
API Integration
Docsvault's REST-based API integration add-on allowed the client to integrate 3rd party software and applications directly into the Docsvault document management system. As a result, the client was able to create, update or search for documents and associated metadata in Docsvault from third-party software such as CRM, payroll, accounting, etc.
Digital Signatures
Before using Docsvault, getting the necessary signatures for patients with signatories in other areas of the country was a big hassle for the client. Docsvault Digital Signature allowed them to sign documents digitally — anytime, anywhere. Additionally, the client was able to send signature requests to multiple users in a few clicks within Docsvault.
Read More: Digital Signature Solution
Multi-Functional for Different Purposes
Custom Reports: Docsvault Custom reports enabled the client to gain insight into their routine activities. They were able to create and execute custom reports using a simple wizard interface in real time.
Faster Reviews and Approvals (Web eForms): Docsvault's eForms add-on made it easy for the client to create a wide variety of forms without any coding. This helped speed up the review and approval process.
Audit Trail & History: With this feature, the client was able to perform audit tracking to keep a log of every activity happening to a file or folder.
Automated Document Workflows
Docsvault enabled the client to create and execute highly customizable workflows using predetermined sequencing for document control. This eliminated the risk of human errors and significantly sped up the approval process. The client was also able to send automated notifications, reminders, and alerts to users.
Read More: Workflow Management System
Access On All Devices
With Docsvault, the client was able to search and access all their files on various devices, from mobiles to desktops to browsers, through Android, iOS, and Web Apps, anywhere, anytime.
Results
The on-premise document management software proved a panacea for the client and all patients. They now use Docsvault to get rid of mountains of paper, manage workflow, and get necessary signatures from signatories in various parts of the country. The software helps reduce their carbon footprint significantly and makes remote signature collection hassle-free.
The client now has a centralized repository to digitally store patient records and documents.
They can search and retrieve specific information faster.
The client can now integrate their legacy system with various third-party software and applications.
Getting the necessary signatures from various parts of the country has become much easier.
The client can generate custom reports to gain insight into routine activities.
The review and approval process has sped up to a great extent.
The client can now track every activity happening to a file or folder.
They can now create and execute highly customizable automated workflows.
Docsvault saves the client considerable time, effort, and money managing their data.