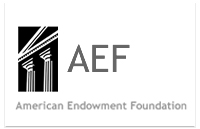 Cost is reasonable and support has been very good. I would recommend that everyone try it
American Endowment Foundation
Docsvault helps American Endowment Foundation to reduce its paper trail and save printing costs using document management software for non-profit organization.
American Endowment Foundation is a public charity foundation doing donor advised funds. They were tired of having too much paper and not having access to files easily.
Challenges
Non-profit organizations have to rely completely on funding allocated by funders, which means they have to handle responsibilities in a limited budget. This makes it very important for them to enhance their management but without going above their allocated resources. Some of the other challenges in American Endowment Foundation were:
Poor document management and storage leading to difficulties in accessing files
Too much paper
Solution
To solve their problems of too much paper and poor filing system, American Endowment Foundation turned to Docsvault.
Benefits
One of the most important features of Docsvault that appealed to American Endowment Foundation was its simple interface, which was similar to Windows XP. They also found Docsvault easy to install and use.
They were able to print documents easily to Docsvault because of its integration with MS Office products. They also found the PDF manipulation options such as splitting and extracting pages and rotation useful. Powerful search feature and document linking were other features that were useful for this organization.
Industry:
Non-profit Organization