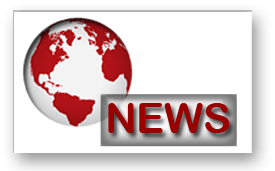 We are very serious about how our customers feel about Docsvault. That's why we constantly evaluate their feedback and suggestions and strive to make Docsvault a better document management system with their input.
Sometime last year, we asked you all what new features would you like to see in Docsvault and the unanimous reply was –Web-based Access and Records Retention.  We listened and here we are delivering what you asked for.
The new Docsvault edition will include many important and useful features that will make Docsvault one of the most efficient document management software out there.
Here's a preview of what's to come in the new edition of Docsvault.
• Web Access that extends availability of documents and tasks anywhere, anytime using your web browser. Upload, share, search and retrieve documents from any location via the Internet.
• We are introducing 'Shared Link' feature that provides a quick and easy way to share your business documents with your customers, vendors or coworkers anywhere in the world.
• Records retention was important to many of our customers who struggled with retention compliance. The new edition will also include this feature allowing customers to manage records for a completely traceable and defendable disposition.
• Docsvault will now be equipped with many Reports that will allow users to gain insights on all activities in Docsvault.
However, this is not all. There are many more exciting features in the new edition of Docsvault. Stay tuned for more information.