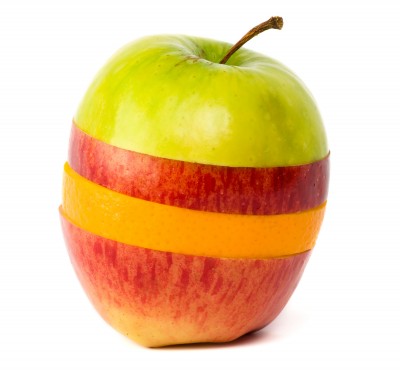 Investing in technology can be an overwhelming experience. There are so many options to choose from, so many vendors telling you their software is better than the rest, so many important comparisons to make and above all the allocated budget in which you have to manage to get the best. Every office has realized the importance of reducing their reliance on paper and creating a clutter-free office. They also understand that in this day and age, where information is quickly available, they cannot lag far behind and want to make all company information accessibleeasily but securely.
Let's take Jeff for example. When he set out to implement Document Management in his 30-people office, he had no idea that he would have so many options. His needs were simple – he wanted to implement a uniform storage policy for his staff because they had lost one document too many. He also wanted to protect his documents from tampering and leakage. He wanted digital copies of all his paper documents from last 8 years. Lastly, he wanted a centralized repository, so if any member of the staff needed some information, they would have it without having to wait or look for it in all places.
For all these requirements, he needed the following software:
Scanning software
Jeff's goal of digitizing all his paper files can be reached by purchasing some hardware and having scanning software that would scan all documents and convert them to PDFs.
Optical Character Recognition (OCR) software
Jeff also wants to make his scanned documents easily searchable for their contents. OCR software reads image in scanned PDFs and converts them into searchable text. Now Jeff can easily scan all papers from last 8 years and OCR them so if any member of the staff needs any information, they don't have to manually search for a particular file in the vast records.
PDF converter software
Most people usually prefer PDF to exchange documents because it is more compact then MS Word, the layout, fonts, content and color are not altered and you don't need any proprietary software to view it, which is why Jeff wants a PDF converter too.
PDF manipulation software
Jeff often feels the need to annotate, highlight, stamp and edit PDF files in addition to splitting or merging them. He can do this with the help of PDF manipulation software.
Document security
Jeff wants a secure repository with user and group based access control to prevent misuse or unauthorized access to documents.
All in all, Jeff would have to buy many different software, which would make him pay through his nose.  Even then, he wouldn't get many other benefits such as user-group based security, version control and audit trail that document management software has to offer.
Document management software captures all documents generated from various sources and secures them in a centralized repository so that only those who are eligible to view, edit or discard them can do so.
Docsvault is packed with such usefulfeatures that fulfill all the needs of any small or medium business.
  Integrated scanning and OCR add-on
  PDF creator and manipulation
  MS Office Integration
  Version control
  Document profiling and metadata to find files instantly
  Quick Email and workflow for smooth collaboration
  Fine-grained security with user/group based access and system level rights
With much less investment, Jeff can have better software for his 30 user office that offers more solutions than he had thought of. Apart from its primary functions Docsvault has a lot of features that can enhance productivity, protect your documents and facilitate collaboration. Jeff realized all these benefits and took the right decision by opting for Docsvault that offers full range of DMS features.
Now would you settle for less when you can have more of less? With Docsvault's more than friendly pricing and full range of features, it's a no brainer.