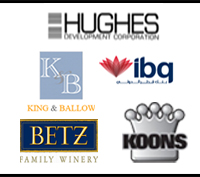 Have you ever wondered who uses document management software? You might be thinking some multinational companies who can afford such fancy tools. True to some extent as we have some huge financial companies such as Erste Group Bank AG, Austria; health service providers like BJC HealthCare, United States and retail companies like David Jones, Australia as our customers.
But we also have startups and small time businesses using Docsvault and raving about it too. Let's take E. Waldo Ward & Son Inc for instance. They are specialty food manufacturers who makejellies, jams, sauces, fruits syrups and pickled fruits. But according to them Docsvault is a great program and a must have for any office environment.
What makes Docsvault different from rest of the document management programs out there is its flexibility to suit all kinds and sizes of businesses. So whether you are a retail giant or a small showroom owner, a big healthcare organization or a small private physician, you know Docsvault is not only going to help you run your business better but also suit your budget.
The bottom line is Docsvault is designed to help you take care of small things that you do on a day to day basis from creating and filing documents, making invoices, checking emails, sending them out, so on and so forth. Docsvault can free up almost half of your day with its amazing productivity and management features, so you are free to spend the extra hours doing core jobs at work and thus improving your business output.
Call us on 888.819.3035 to find out how Docsvault is suited to your business or reach us via sales@docsvault.com and we will be glad to help you with all the resources you need to understand the nuances of our document management software and how will it help improve your business.