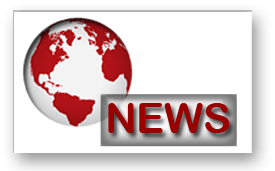 EDA announces Version 8 for Docsvault SB and Enterprise Editions
We are happy to announce a new major version 8.0 for Docsvault Small Business Edition and Enterprise Edition. The new version focuses on smart working through a lot of convenience features as well as automation features and add-ons that make work easier and faster.
Highlighted New Features:
Document Previews
The new built in Preview feature can instantly display contents of all common file formats (Word, Excel, Emails, Tiff, PDF, images, AutoCAD drawings, and many more) without the need to install their native applications. The ability to breeze through the contents of files right inside Docsvault saves you a lot of time and effort. Get full sized views, zoom, search, print and get many more file format specific functionalities like full 3-D browsing of AutoCAD files. You can even save any file as PDF with a simple click of a button.
Docsvault Web Components for Additional Functionalities
New Docsvault Web ActiveX control for Internet Explorer to enable direct check-in/out and web scanning functionality within the IE web browser. Web scanning allows remote users to scan documents using a local scanner connected to their PCs from anywhere.
Smart Search
Smart Search feature allows users to access Docsvault files/folders from any third party application they use with a simple 'hotkey'. This allows for a virtual integration of Docsvault repository with any other application you use in your routine work.
Digital Signatures
This add-on enables Docsvault users to sign, authorize and approve electronic documents without printing them out and signing them by hand – thus saving paper, time and money. Digital Signatures help in implementing seamless workflows that are uninterrupted from the burdens of having to print and rescan a document just to get approver's signatures.
Concurrent User Licenses
New concurrent licensing model introduced with this release can allow multiple users to share a common pool of license. This type of licensing is useful when you have occasional users who can share a connection license and do not need a dedicated license.
Besides these add-ons and features, there'sa host of new enhancements and changes that will make Docsvault the best document management system in this price bracket.
For a complete list of changes, see http://www.www.docsvault.com/products/document-management-from-Docsvault-whatsnew.html
---
Upgrade Steps
Breaking Change: Since the "Advanced Profiles" add-on has been structurally changed for enhancements, all external profiling rules will be deleted during the upgrade. Please make a note of all such profiles and their settings before proceeding with the upgrade to easily recreate these jobs post upgrade.
Note that no previous profiling data will be lost. This change only applies to customers using the "Advanced Profiles" add-on for fetching index values from third party databases.
Get the update
Customers with an active software maintenance can find their new v8.0 download packages in their Client Center, under 'Downloads (Latest qualified version)' in the main dashboard.
Need to renew your software maintenance? Login to your Client Center and click 'Renew Maintenance' in main dashboard or contact sales for further assistance.