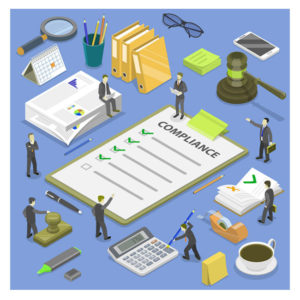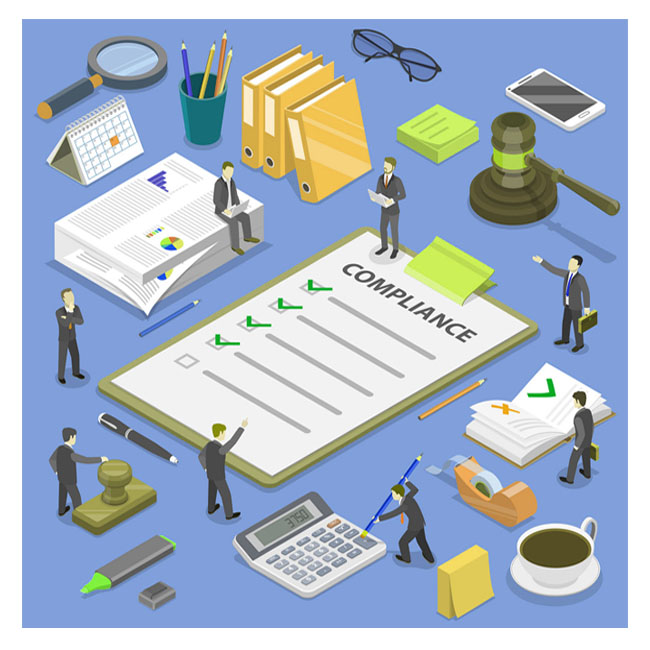 In many situations ignorance is bliss but not in the case of compliance. Now more than ever, each organization is adhered to by law and has to comply with statutory, regulatory, or internal compliances and laws. These regulatory standards are usually set by government agencies particularly concerning information security, sharing, process & policies, retention, etc. Failing to meet these requirements may lead to a breach of contracts, heavy fines, and more severely can harm the reputation of a business. In the past few years, businesses have realized the importance of a document management system that reduces the risk of non-compliance. Docsvault, a well-rounded Document Management software does more than just manage documents. It provides all the functionality required to meet global regulatory requirements.
1. Prevention of Data Breaches Worldwide
Internal data breaches conducted by employees who work for the organization have become increasingly common, and now responsible for more than half of all data breaches. Thus, data must be protected from any threats that could result in unauthorized access, misuse, modification, or deletion under any circumstances as it may result in heavy penalties. Therefore, it is important to apply for appropriate user permission within DMS to ensure information security. Docsvault, with its User/Group Based Security along with various system-level rights, provides administrators full power over user authorization within the system. It also provides a complete Audit Trail of all document-driven collaboration and generates automated alerts when sharing sensitive information.
2. Records Retention Automation & Deletion Schedules
Records Retention schedules serve as a company's legal authority to retain and dispose of records and, therefore, hold significant importance for a company. The more information a business retains, the greater the burden of identifying and locating records when needed for reference purposes and legal compliance. If a company is not able to locate all seemingly relevant records and unintentionally withhold required documents, it may increase its legal liabilities. Docsvault becomes imperative here, especially for organizations that store documents physically and result in loss or damage of the documents over time. Docsvault's 'Records Retention' helps organizations automate retention schedules and easily access records over long periods by setting a retention policy based on document metadata.
3. Document Approval Automation and Compliance Management
Workflow automation and document management software can mean great things for your organization's regulatory compliance practices. Docsvault's Electronic Workflow governs the creation, review, and approval process automatically eliminating 'human error'. This itself goes a long way to ensure regulatory compliance because the right information is shared with the right person at the right time and a step in a defined process cannot be leapfrogged or missed completely. Administrators can view the progress and get reports on workflows to identify problem areas that slow down business processes.
4. Faster Electronic Signatures & Approvals 
The purpose of Digital Signatures is to enable seamless transactions between individuals, businesses, and governments throughout the world. At the same time, there is a concern for enhanced security methods that would ensure that digital signatures are both authentic and easy to use. Docsvault's powerful Digital signatures Add On are legally binding and are a preferred method of signing documents for compliance with various standards & regulations as they preserve the document's integrity, verify the identity of the signer and provide for non-repudiation of signatures within and beyond your organization. Once a document has been digitally signed, any unauthorized changes to it would render the signature invalid. It also assures the recipients that the signed document is authentic and was indeed signed by its claimed signer.
5. Efficient and error-free data collection
As business processes become increasingly electronic and internet-based, creating secure and archivable transaction records has become a key compliance requirement. Docsvault's Web eForm Add-on is a versatile tool that can transform your outdated paper-centric forms processes into an electronic and paperless process. You can not only design and create electronic forms in a span of a few minutes but also organize crucial data securely in the Docsvault repository for easy access, retrieval, and analysis. You can seamlessly integrate these eForms with Docsvault document management software and thus support major compliance and security mandates.
Other Compliance Tools
Version control feature to maintain the document life cycle
Email Notification on Unauthorized Access
Backup & Restore to avoid Data loss or damage
Share Documents with secured Share Links
Document Metadata for Easy Retrieval
Docsvault's digital automation tools may also reduce the need for third-party intervention to provide compliance services. This means your company's data is inherently more secure without outsourced help.
To get started on Docsvault compliance tools that work for your organization, get in touch with us today. Call us at (888) 819 3035 or reach us at Sales@Docsvault.com.