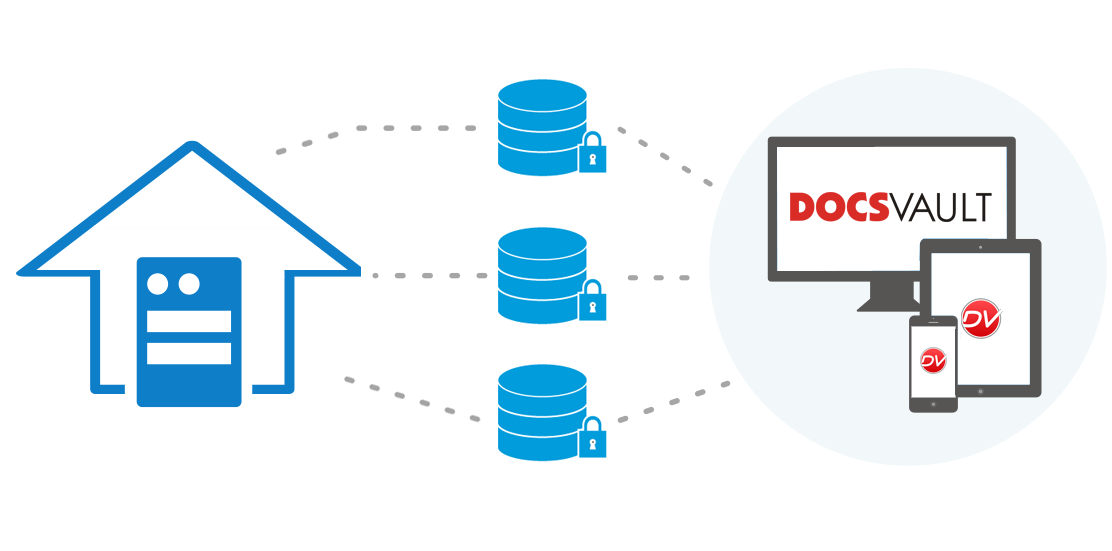 No matter which industry you are in, your company produces and stores a massive chunk of data. This data is critical to your organization's daily functions and will grow as the company grows. Of course, there are several ways to store data, including on-premises and the cloud, but companies are often caught between two options when they deliberate the ideal way to store their important data.
For any industry, data security considerations are always paramount. So, many companies still opt for on-premise storage despite the soaring popularity of cloud systems.
What is On-Premise Document Management Software (DMS)?
An on-premise DMS is a data storing and managing software with data servers installed on the premises of the organization, allowing businesses to store, manage, analyze, and monitor electronic files and folders.
5 benefits of keeping your data On-Premise
Security

As the companies are moving towards an electronic paperless environment, the need for document security has become absolute. The security measures for the entire system against failure, manipulation, or external assaults can be planned carefully by specialists. The advantage of on-premise is that a company has its security in its own hands and thus can meet its unique requirements. For the Cloud, you have to use what is offered.

Compliance

Many companies these days operate under some form of regulatory control regardless of the industry owing to sensitive information such as confidential documents, employee data, and customer information that, if leaked or stolen, could harm them and even open them up to litigation. On-premise storage gives control, security and manages the data effectively as required to meet Regulatory Compliance. Nowadays, many companies implement an on-premise solution to become GDPR compliant which provides strict guidelines for protecting, managing, and purging personal data for EU citizens.

Control Over Data

The on-premise environment is ideal for organizations that want more control over their data with extra privacy. It hugely increases the ability to fine-tune the performance of document management within the organization. Your data, hardware, and software platforms are all yours and you can supervise the configuration, upgrades, and system changes, unlike cloud-based. Furthermore, data migration is easier in on-premise storage than in cloud storage.

Easy Access

The most significant benefit of using on-premise document management software is that all users of the system can quickly and easily access and share files, making intra-office collaboration seamless. As there's no reliance on internet service if the company's Internet is down, employees can still access company files. Employees can still securely access company data through a Virtual Private Network (VPN) via the Internet when needed. Furthermore, users can access the Docsvault repository from outside your network using their web browsers as Docsvault offers a Web application in addition to Desktop clients as well.
Docsvault – On-Premise Document Management Software (DMS)
Docsvault is an on-premise document management software that runs on your own server and can be accessed using the desktop, web browser, and mobile apps.  Its multi-user environment enables companies to support the growing demand for data storage and manage and protect data at a massive scale while addressing the challenges of cost and simplicity.
It is a feature-rich document management software with all the tools for enabling a complete switch to a paperless office like document scanning, full-text search, document version control, audit trail, and automated features such as document workflows, digital signature, and more.
Docsvault Mobile Document Management app lets you use Android and iOS tablets and smartphones to securely access, collaborate, and search all your documents stored in the centralized server in your office. Never miss out on crucial documents again while on the go!