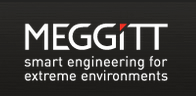 Meggitt Training Systems is a fast growing company with an employee count of around fifty. Like many other progressive companies, they too have adopted Docsvault for smooth control and ascendancy of their organization.
Meggitt, Canada faced many challenges including but not limited to data storage issues, document management problems, poor file retrieval etc. before they adopted Docsvault document management system. With Docsvault, Meggitt team can now unify the documents in storage area and access all documents effectively. They can also maintain all their files and document versions in a systematic way.
Docsvault has proven to be beneficial to Meggitt Training Systems in various ways. The organization had been facing serious issues with data management with expanding business and employee ratio. Docsvault's flexible and scalable document management software solved this problem and provided them with numerous other benefits. Here are some of the benefits that helped Meggitt Training Systems to turn around their business.
–  Advanced storage options and a user-friendly interface made it convenient for users to get access to desired files and documents
–  Audit trail feature helped them keep a record of work done with a detailed user and activity log
–  Version control feature enabled users to look into the older versions of files and documents in an easy way
–  File and folder description feature allowed users to precisely illustrate the file and folder details without using long names
Let's see what a senior employee of Meggitt Training Systems, Cody Evjen has to say about DocsVault. "This is a fantastic tool and almost crucial for a rapidly growing company. Docsvault helps retain information, keeps it organized, as well as makes files easy to find. It is very diverse and economical."  This is not all; to find out in detail how Docsvault helped Meggitt Training Systems, kindly peruse the case study.
Meggitt Training Systems has already witnessed the benefits of Docsvault document management system. To find out how our document management software can revolutionize work in your organization, contact our sales team now.