The Rise In Digital Schools Needs Drastic Changes In School Document Management System
Over the past few weeks, the long lockdown for the covid-19 pandemic has closed schools, colleges and other educational institutions and moved to digital learning. This led to a drastic change in the role of school leaders all over the world. e-learning poses a challenge to teachers and students over technology and access as it replaces chalkboards and textbooks with digital classrooms. In the same way, school management and administration face a number of challenges over various operational activities and daily curriculum tasks. The typical school handles tens of thousands of documents each year including admission forms, student transcripts/records, state education standards compliance documents and curriculum records. It places tremendous strain on office staff members responsible for filing, storing, and retrieving these huge volumes of paper documents. Now, when the virtual class has replaced chalkboards and textbooks, the same goes with filing cabinets. Docsvault, the trusted Education Document Management Software can help education institutions digitalize their documents and efficiently manage them forever.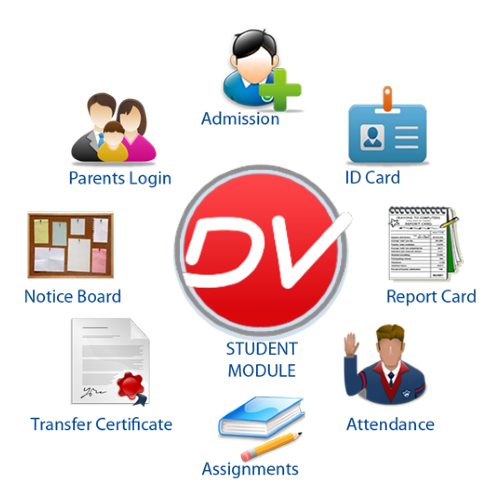 Admission Form Automation – Docsvault's Web e-Forms can work as online admission system that integrates technology with the administrative/education process and is beneficial for both the institution and the students. These e-forms can be saved and converted as PDFs in the software. Following capture of the form it can be put into an automated workflow for Review and Approval by the admissions team.
Online Curriculum Management – Docsvault's easy to use Web Access tool allows educational institutes have a paperless way to manage student records and operational documents from anywhere at any time. Information is securely stored and shared among all components of the educational institution, from the Registrar's office, to academic departments, to Financial aid, to development offices and more.
Faster Approval Process – There are important documents such as Fee structure, report cards, transcripts, certificates, approval letters etc. which require signature of principal or management. Docsvault digital signature helps educators speed up the process of obtaining approvals and completing operational transactions securely.
Other Benefits:
Scan and digitalize student, staff and operations related documents
Secure and centralized digital access to teacher and student records (including reports and documents from all other existing applications) from any location
Documents are backed up as part of a disaster recovery plan
Complying with Retention Schedules with auto-filing and auto-archiving
Preparing for Audits with monitored system events, user actions and audit
Secure document sharing with parents and student with a secured link
Trial & Licensing:
Download full fledged 30 days free trial to try Docsvault for yourself https://www.docsvault.com/free-trial/