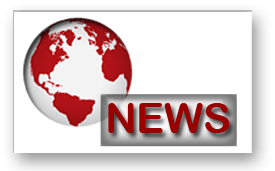 After months of coding, testing and consuming endless cups of coffee, we are delighted to announce the release of a major upgrade to our Docsvault Small Business Edition.
The new v5.0.0930 has major structural changes in the backend making it more robust and scalable. However, it also debuts many new features and enhancements that make working with Docsvault even simpler and faster. This version is in line with our commitment to provide the best features without sacrificing simplicity and speed.
The new features and improvements make Docsvault more convenient, intuitive and speedy. This version was developed after carefully carrying out detailed research, handling various surveys and paying attention to our customer's suggestions.
What's New?
Here's a glimpse of what is added in the new version of Docsvault Small Business:
Direct Import using Watch Folders: Watched folders made it easy for you to collect documents from various locations into the Filing Area. Taking this further, now it is possible to import files directly to a predefined folder within Docsvault structure bypassing the Filing Area. This particular feature was quite popular with our customers who made heavy use of watch folders, so we are very happy to include it in this new version.
Enhanced Search: Advanced search now allows multiple profile/indexes criteria using the and/or operators. Search keywords are highlighted for PDF files opened from the search results when searching within document contents.
Lots of Convenience Enhancements & Fixes: Docsvault allows active directory users to login seamlessly, remembers column sorting and width, allows default folder section, drag and drop convenience between sections, rubber band OCR for PDF viewer and editor, improved PDF viewer, etc.
There's much more. For a full list of changes, see What's New in Docsvault SB v5.0.0930.