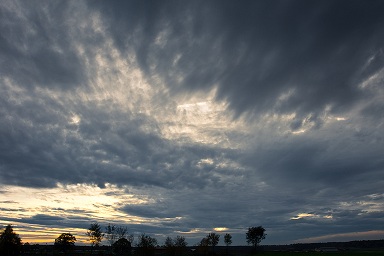 Hurricane Sandy left the companies at downtown Manhattan financial district without power even days after it subsided. All that was left of offices and shops was piles of shattered wood. 50 billion dollars' worth of damage was caused and statistics suggest only 60% of the businesses will be able to recover. In face of this calamity, not only companies hit by the hurricane but also other companies would realize the importance of disaster recovery programs.
One of the crucial elements of disaster recovery program is having a document management system like Docsvault. It allows you to safeguard all your documents and vital information, so when the time comes for restoring your business, you are well prepared. Let us understand in detail how Docsvault document management system can help you in face of natural calamities.
–        Keeps All Your Records Digital
Docsvault provides integrated scanning and capture, so you can quickly scan all your paper documents and make them digital. This allows you to have a digital copy of your important documents even when your physical records have turned to pulp.
–        Backup and Restore
This is one of the most important criteria of disaster recovery program as well as to meet compliance regulations. Docsvault provides automatic backup that allows you to schedule full or incremental backup on regular basis and safeguard all your documents. You can export the backup on all popular storage devices such as external hard disks, USB devices, CDs or DVDs and store them in a safe offsite location where they cannot be destroyed. Docsvault preserves documents in the same format, so when the time comes for restoring files, you are ready in a jiffy.
–        Web Access
Docsvault Enterprise Edition offers Web Access, so even if your office is not fully functional, you can access your documents and start working on them. Docsvault's Web Application allows you to work on your documents just as you would in a Desktop-based system. You and your staff can access, add, share and follow up on documents and tasks from anywhere, so your work doesn't suffer.
There are many more benefits to Docsvault that allows you to prepare for worst-case scenarios. Get Docsvault now and be ready for Sandy!