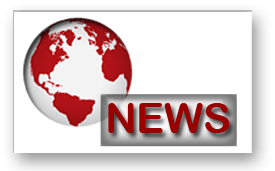 We are here with the most awaited update of the year.
We are pleased to announce the release of Docsvault Enterprise Edition that was built on the basic premise of offering a simple and affordable document management system with the additional benefits of records management and web access technology.
Docsvault Enterprise Edition targets the core business needs of today such as accessibility, compliance and collaboration. We sincerely believe it will allow small and large organizations to meet the evolving challenges of business.
Our Docsvault Enterprise Edition offers all benefits of Small Business Edition with significant additional features that go beyond basic document management. Some of these features are:
This feature allows accessing documents from anywhere in the world using simple web browsers while still keeping full control over your documents by hosting them on your own server onsite. Now you can upload, share, search and retrieve documents or perform workflow activities from home or on the road.
You can create web URLs of your files and folders and share them with your customers, vendors or business associates. Break free from risky and traditional sharing methods such as ftp and email attachments and ensure only the latest versions of your documents are shared.
Manage lifecycle of physical records and digital documents from its safe storage, classification, circulation to its final authorized disposition.Create retention policies for different types of documents and dispose them in accordance with local laws and industry standards.
Export documents with full metadata
Now export a single file or folder or the entire repository in the original format along with full metadata information such as profiles, descriptions and document notes.
Schedule repository export
Schedule automatic exports of the entire repository in its original format at predefined intervals. Keep a parallel copy of your repository contents in normal Windows folders.
Gain instant insight into key activities happening in your repository. You can view, print or save these reports as pdf, html, rtf, xls, xlxs, csv and text format.
Export complete document profiles for any profile with one click in csv,pdf, xls, xlsx and xml formats.
Get a complete log of document activities for comprehensive auditing. Audit trail logs all activities along with 'from and to' information on events.