It is with lots of gratitude and happiness we announce that Samaritan's Purse, our client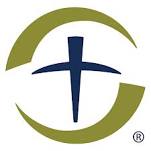 has purchased our document management software for the 13th time.
Samaritan's Purse chose Docsvault to manage their documents and have now successfully started converting all their branches into paperless offices. This is their 13th purchase and their 13th office going paperless.
At Easy Data Access, we continuously strive to meet our customers' needs of our customers and exceed their expectations, and the trust and conviction our customers show, boost our spirits and motivate us to do better.
We are truly humbled by the faith and trust our customers have shown consistently and look forward to their continued support.