A lot of people have a lot of good things to say about Docsvault. But the few key phrases that we think really hit the nail are presented below. Some of these were verbally expressed to our customer service team while some were found on social networking & independent review sites: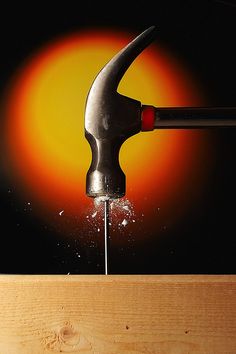 It bridges gaps!
There is often a big gap between people and technology. Very few IT professionals and senior staff members are trained to know the inside out of a system. Thankfully, Docsvault offers a wide range of features but is very easy to learn and hence organizations can bridge gaps between people and technology easily.
Meetings have been reduced to half
Docsvault provides many communication tools such as document tasks, workflows, common notes, versioning, alerts and notifications, etc. that facilitate faster understanding of dynamics of a project or job. Docsvault ensures the message is clear and reaches everyone involved without having to hold lengthy meetings and discussions that are time consuming and unproductive.
We are always prepared for disasters
Docsvault provides full and incremental backups on regular basis and protects your documents. Automated backups ensure your data is well taken care of. If disaster ever strikes, you are up and running as soon as your server is back up.
All information is at fingertips

Docsvault comes with advanced search functions, which means all your documents are instantly searchable. Whether you remember the date you created the file, the name of the author or some text in the document, you can search the documents within seconds. This can improve the productivity of your employees by almost double as they get access to information quickly instead on poring through large files and folders.
From paper to paperless in just 90 days!
An employee spends considerable time in filing paper documents and retrieving them when needed. Docsvault takes out the need of manually filing paper documents and replaces it with a simple auto-filing method. This and other benefits of Docsvault help organization go completely paperless in just a few months.
Productivity is almost doubled
Docsvault is simple and user-friendly software so it can be easily adopted in any organization. It requires minimum learning and IT support. Besides Docsvault is designed to help you take care of small things that you do on a day to day basis from creating and filing documents, searching data, making invoices, checking emails, sending them out, so on and so forth and thus free up considerable time of your day with its amazing productivity and management features.
Gets tasks done
Docsvault can help you get things done through workflow features such as auto escalation rules, due date reminders, task notifications and alerts to managers, etc. It allows you to increase quality of your processes by streamlining all tasks and thus improving accountability and task completion at work.
Freedom from mundane tasks
You can send out predefined emails or auto replies based on email rules. So whether you want to send a monthly newsletter, a welcome letter or want to remind about annual maintenance, you just leave it to Docsvault. You can generate rules based on index values, include attachments and send out bulk personalized emails to customers on preset dates for auto email sending.
Never lose a file
You don't have to worry about losing another document again. You can trust Docsvault document management software for safekeeping all your documents.
Access document anytime, anywhere
Docsvault Enterprise Edition offers web access, so that your documents are available to your entire team, anytime, anywhere providing instant access into all deadlines and documents related to a matter whether they are in the court room or at a remote office.
Docsvault's commitment 'to bring the latest technologies so as to make document management a more seamless and convenient experience for you stands true even today. At Docsvault we strive to stay true to our endeavor which is to ensure that as your business grows, Docsvault grows with you! Contact us to address your organizations document management needs.