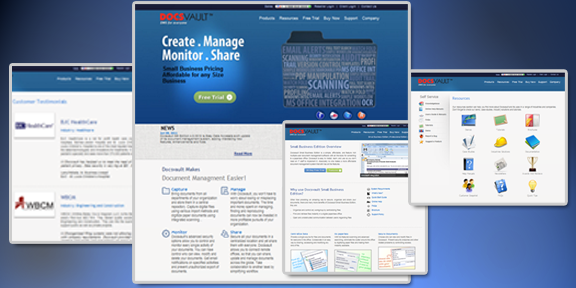 Did you get a chance to see our new website? It is looks smart and beautiful, if you can call a website that. The new design is aimed to give useful information at one glance. The new website defies the norm of software websites being boring.
What's new in new Docsvault website?
Better navigation: Our new website works in intuitive and uniform ways, so that our visitors find what they are looking for and don't feel confused when going through different pages.
Cool design: Enhanced graphics and the new page layouts provide visitors with an improved user experience.
New additions: Additions on the web site include new demo, blog, industrial solutions, case studies, detailed features page and social access icons.
While the appearance of website is enhanced, no changes are made to the links and site address. Existing bookmarks will be redirected to our new page at the same address.
Click here to witness the change yourself.