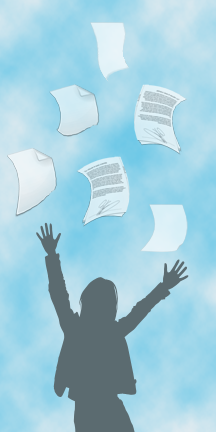 Many organizations invest in expensive technology only to realize that it is not helping them solve crucial business problems that it was supposed to solve. Organizations must realize that penning a couple of thousand dollar check to a software vendor will not solve all their problems. Here are a few things they must do before they buy document management software.
# 1 Don't fall for big promises
Many software vendors over-promise a solution for all big and small organizational problems from poor communication to regulatory compliance but fail to deliver. Big technologies often prove to be less adaptable in most organizations as the users are not well qualified to understand and make the best use of technology. Most organizations don't need excessive technical features; all they need are simple user-friendly features that can help them with their day to day activities.
Docsvault was built on one basic premise – providing simple document management solution at the fraction of the cost of what others are offering. It provides staple features that form an integral part of daily activities of an organization but without the frills and trimmings of expensive software. This makes Docsvault more useful, flexible and robust than other solutions.
#2 Training before technology
Many firms make the mistake of implementing technology without consulting or training users. Technology is there to facilitate communication, collaboration and other activities but at the end of the day it is humans who will use it. So it is very important to train users before adopting new technologies. Making every user aware of the benefits, use and rules of technology will allow them to make the best use of it and reap maximum benefits.
Docsvault is simple and user-friendly meaning it can be easily adopted in any organization. It requires minimum learning and IT support.
#3 Determine purpose and need
Most management software companies promise you moon but what if you need the stars? It is very important to determine the purpose of software and the needs it will fulfill. Document management software, for instance, is useful for various purposes such as securing and storing information, providing controlled access to information, mapping document cycle and tasks, synchronizing various tasks and processes, etc and can solve needs from security, communication, regulatory compliance and many more.
But it might be quite possible that your needs are different to that. Any honest vendor will be able to gauge the needs of your organization after asking you a few questions and will tell you if their software will be useful to you or not. However, not many will do that.
Docsvault is different. You can contact our sales department and they will truthfully estimate the needs of your organization and show you the real picture of Docsvault's use in your organization. You can either call us on 888.819.3035 or drop us an email at sales@docsvault.com and we will be happy to help you find out if your organization needs document management system or not.